The contest is closed. The winner is announced on the widget below.
Hi! My name is Mitzie and I am trying to get my paws on the keyboard before my mom can write this review. I have to add my two cents. I have many loves in life–the magical window that you drive through and they drop food into your car, running outside and having my family chase me and bring me back into the house, and litter. I love litter! Whenever I see anyone headed toward a bathroom I immediately chase them down to make sure they are not bothering my litter. Since I enjoy playing in my litter, and my sister, Sassie, is so finicky, my mom is pretty picky about the litter she uses. Here she comes to write the review, so I will let her tell you about it.
I have two incredibly spoiled cats. Because our oldest cat was 9 years old when we adopted a kitten, she refused to use the same litter box as the new cat. As a result, I have two litter boxes, each in a separate bathroom. Our kitten loves her litter box. She will gladly use any type of litter. Unfortunately, she loves Sassie's litter box as well. This poses a problem for us. Sassie is very picky about her litter. If it is a brand she doesn't like, she refuses to use the litter box and uses the floor instead.
When we received our bag of World's Best Cat Litter in the Multiple Cat Clumping Formula, my husband was skeptical. He asked me if I was sure I wanted to try a new brand that might cause her to not use the litter box. I told him we would give it a try and if it didn't work it would be all for Mitzie's box.
World's Best Cat Litter™ is the only litter made from whole-kernel corn. That means it has a naturally super-absorbent structure that keeps nasty odors and smells inside the litter. Because World's Best Cat Litter™ is made from all-natural ingredients—with no added chemicals—it's safe for cats. And unlike clay litters, there's no silica dust for you or your cat to breathe.
I liked the environmentally friendly factor, but would it pass the Sassie test? She likes quick clumping litter, no odor, and for the rest of the litter to stay dry. I am happy to say that after one week of use, she has been using her litter box consistently. The litter does clump well and is easy to scoop out. I did have to add some more litter this week but it seems to be holding up well and long lasting.
World's Best Cat Litter™ traps the liquid and limits the wetness from seeping, sinking to the bottom or sticking to the sides of the box. Quick clumping keeps the rest of the litter dry. As a result, one 7-lb. bag of World's Best Cat Litter™ may last one cat more than 30 days.
Environmentally friendly, long lasting, and my cat likes it, what could make this better? How about a free bag? Right now World's Best Cat Litter is offering a Rebate for the cost of the bag. Not only that, but they are donating 2012 pounds of cat litter to a wonderful cause, the Blind Cat Rescue & Sanctuary Inc.
To learn more about World's Best Cat Litter visit their facebook and twitter page.  Also, sign up for their email updates for the "latest scoop" and money saving coupons.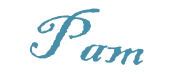 a Rafflecopter giveaway
<a href="http://rafl.es/enable-js">You need javascript enabled to see this giveaway</a>.