Top speeds have never been a problem in our home.
My husband knew he was not marrying an athlete when he proposed to me. He made the mistake of taking me to play mini-golf while we were dating. His reward for standing behind me when I took a swing? Getting clunked in the head with a golf club. Thankfully, the heat was taken off me when my very pregnant friend hit the man at the next hole with her golf ball.
Over the years since we married he has suffered from various other athletic accidents involving me. I didn't mean to hit him in the head with the volleyball when we were playing on the Church team. Plus, I switched to soft baseballs to prevent any damage from accidental hits in the head.
I hoped my (non)abilities would bypass my kids. No such luck. Over the years poor Bryan has suffered black eyes from being hit by baseballs and more clunks in the head from the random golf clubs.
I had planned on teaching my kids the one sport I had always enjoyed-Basketball. After watching the neighbors playing basketball, I pushed our goal to the back yard so we could practice there. It faces our neighbors house who also appears to be athletically challenged.
I thought maybe an awesome, high quality, long lasting goal like the Pro Dunks Hoop our church has would inspire my children to become better athletes. Instead, during my daughter's first peewee game she managed to get knocked to the ground and bite her tongue in half.
We plan to keep trying to be amateur athletes. At least we provide amusement for our neighbors.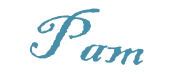 Please see my disclosure notice here.