The contest is closed. The winner is
I had never seen a Pouchee Purse Organizers until Christmas. Both my mother-in-law and sister-in-law were sporting a Pouchee in their purses and were singing its praises. After hearing how much they were enjoying their Pouchees, I wanted one of my own. After all, my purse needed a makeover. Whenever I needed anything from my purse I would have to dig around, invariably finding what I needed hiding on the bottom. Or it would fall over in the back seat of my vehicle. I'd have to hunt in the floorboard to find my cell phone or loose change.
The Pouchee Organizer contains credit card pockets on the outside. I can store my shopper bonus cards, my insurance cards, my credit cards, and driver's license for easy access. They stay in the pockets without falling out too. I've had problems with other wallets were the cards would fall out, leaving me panicked at the thought that I had lost something important. The pocket beside the credit card pouches is the perfect place to store my cell phone.
The back pouch is large enough to hold my mini camcorder so I'm finally prepared to take pictures of the kids whenever they do anything cute. I got one of these for my daughter and she uses these pockets for her sunglasses and makeup.
The inside of the Pouchee expands and can hold all sorts of things. There's a zippered pouch where I can hold my loose change. I am sure the cashiers that are waiting for me to find the penny I need are glad I am organized now. Before I began using my Pouchee, I hated to change purses. It didn't matter if I didn't match. I'd rather be uncoordinated than realize I had forgotten something I needed in my other purse. With the Pouchee everything I need is in one place. I just grab it, transfer it to another purse and I'm ready to go.
These are available in eleven colors and made from sturdy faux leather. I've used my Pouchee for two months now and can't remember what I did without it.
Win It!
One person will receive a Pouchee of their own.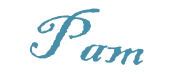 a Rafflecopter giveaway
You need javascript enabled to see this giveaway.