Have you ever wanted to own your own private island? Once belonging to the Spanish and the French, home to pirates, planters, prisoners and millionaires, Jekyll Island, Georgia was  officially reopened to the public in December of 1954.  Today this small island, with a land area of a little over 17.3 miles, beckons nature lovers, golf lovers, families and those seeking a quiet escape from reality.

The Site of the Ill-fated Squirrel Capture
We discovered Jekyll as young newlyweds and have been taking our children to the island for years. One of the big draws for our family is the abundance of family friendly activities. It's easy to rent bikes by the hour or by the day and bike around the twenty miles of paved bike trails. Along the way we stop at the South Dunes area in hopes of catching a glimpse of an alligator or other wildlife. We have tons of stories of alligator, snake, shark, right whale, and the more tame deer, squirrel, dolphin or raccoon sightings while strolling along the nature trails or beach. We even have a story of how my daughter, then four, managed to catch a squirrel by the tail before we could stop her. 
Check out the People Playing Croquet in their Croquet Outfits on the lawn of the Jekyll Island Club
For history buffs,  the Jekyll Island historic district brings a glimpse into the lives of Millionaires like
J. P. Morgan, Joseph Pulitzer, and William K. Vanderbilt, who purchased the island and built "small winter cottages" and a Jekyll Island Club resort for their own private entertainment.  Today many of these shops have been transformed into museums and charming shops. My kids' love the Sweets Shoppe featuring homemade fudge in yummy flavors like peanut butter,  mint or double chocolate.  
Example of a "Small Winter Cottage"
One of the favorite pastimes of our children while on the island is visiting Summer Waves water park. It's eleven acres of twisting and turning water slides, a lazy river which is exactly my speed when I'm on vacation, a wave pool and a complete kiddy area for the little ones. When the kids were younger I opted for the Night Splash, offering discounted admission after 4 PM.  It gave the kids plenty of time to enjoy the water park, tire them out before bed, and saved me money, a definite winning combination.  
The best part about Jekyll is the lack of crowds. I'm able to get plenty of nature shots,  the kids are able to play mini golf, bike, hike, play in the ocean and Bryan can walk along the shore line without worrying about bumping into someone.  It's tranquil, relaxing and quiet. We've been on the island during cheer leading competitions and teen youth retreats and it's still fairly quiet. I don't know how they manage it! 
Feeding the Seagulls by hand is an activity my son has found he dislikes. Sometimes they peck!
A parking fee, used to maintain the island, is required before entering. For anyone staying for a week and planning to leave the island to visit the many area attractions, I suggest the weekly pass.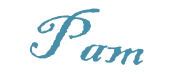 This is NOT a sponsored travel post. We enjoy Jekyll Island and I wanted to share our experiences.