The contest is closed. The winner is
I have a theory that any day can be made better with chocolate. Hershey's made my theory a reality when they sent me an assortment of their Halloween Candy. I hid the Halloween candy thinking I could be the house in the neighborhood with the "good candy" this year. (While I appreciate my neighbor's offerings of toothbrushes, apples, raisins, my children want to go to the houses of people who give chocolate.)
I knew I would have no trouble with my husband bothering the candy because he is allergic to chocolate, but the kids and their friends are another story. The candy arrived when they weren't home. So far, so good. I made the mistake of eating a mini box of milk duds when my son walked by. "Where'd you get that candy?" he asked suspiciously. Then, "Hey! You've been hiding Hershey's candy from us!" He hunted the stash and asked if he could have one of these Hershey's ghosts.
My daughter and her friends were searching through the closet when they found the Hershey's Monster Mix.   I had been sampling some of the Milk Duds previously but the bag of candy doesn't last long around a group of teenagers.  Since her favorite candy is Jolly Ranchers I saw she was picking those out for herself.
I use the Hershey's kisses to make cookies that look I fussed.  No one needs to know they take only a few minutes of my time. All I need is a package of peanut butter cookie dough and some unwrapped Hershey's Kisses.  I bake the cookies until they are almost done but still soft. After removing them from the oven, I place a Hershey's Kiss in the middle.  This cookies always disappear quickly at our Fall Festival or any party we attend.
I thought the Kit Kat minis were safe until I walked through the house and found a couple sitting on my counter.  I've managed to hide some of the candy so I will still be the house kids will want to visit.  But Halloween is still a couple of weeks away.  Let's hope my skills at hiding candy are better the second time around.
The Hershey's site has creative recipes for any leftover (!) candy,  cute costumes and crafts to make, and fun stuff like Halloween Wallpapers, clip art, stencils, and Classroom ideas. I'm looking forward to trying the Spiders made from Reese's pumpkins or the Halloween Cookie Pizza made with Reese's Pieces. It makes my mouth water thinking about it!  Hershey's Halloween candies can be found at most grocery stores and major retailers. .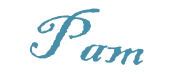 Win It!
One person will receive Hershey's Candy.