I love Seafood but I love it even more when it's prepared for me.  No mess, no fuss, just a night off for Mom.  Since the rest of my family has a soft spot for seafood as well it wasn't hard to convince them to visit Red Lobster to sample some items from their Lobsterfest menu, happening now until April 14
th
. In celebration of the 30
th
annual Lobsterfest, the folks at Red Lobster have prepared some tempting new menu items to complement old favorites.  There's nine choices in all, including the  new Wood Grilled Lobster and Tacos, a wood-grilled split Maine lobster tail and three lobster-and shrimp tacos with cilantro slaw, fresh pico de gallo and spicy ranch sauce and the new Maine Lobster and Shrimp Trio, a wood-grilled Maine lobster tail, garlic grilled shrimp and lobster-and shrimp macaroni with cheese with a white Cheddar and bacon sauce, topped with Parmesan crumbs and served with Wild Rice Pilaf. 
It was a hard decision but I finally decided on the Ultimate Feast. 
We began our meal by snacking on a basket of Cheddar Bay biscuits.  I love the flavor of these biscuits with their cheesy goodness touched with a hint of garlic. I have to watch myself or I will eat a couple of biscuits and not be hungry when the main course is served. I was nibbling on my biscuit when my side item, a bowl of cole slaw, arrived.  Several other choices of side items were available, fries, steamed veggies and baked potato, but I enjoy the tangy, slightly tart taste of their Cole slaw.
The Ultimate Lobsterfest was huge! All I can say is come hungry.  With four breaded, fried shrimp, a wood-grilled Maine Lobster tail, 5 Shrimp Scampi, several crab legs and a side of green beans.  I shared my platter with other members of my family and took food home for lunch the next day.  The lobster was succulent, buttery and so good. 
 We finished our meal with an apple crostini we split between our entire family.  It's reminiscent of an apple tart, with a flaky crust, filled with sweet, cinnamon flavored apples, and drizzled with caramel.  Although we were all stuffed from our Lobsterfest entrees, we couldn't resist this final touch. 
Interested in sampling Lobsterfest ?  Visit the
Red Lobster web page
to find a coupon for a free appetizer with the purchase of any two Lobsterfest entrees.  Want to get social? Check out their
twitter
and
Facebook
page for promotions and special offers throughout Lobsterfest.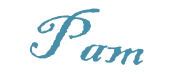 A gift card was received to sample Lobsterfest. No other compensation was received, nor was I asked to provide a positive review.