Family Movie Night is a favorite event at our home. It's a time to sit down with family, enjoy some salty snacks, prop our feet up and relax.  We don't always agree on the choice of movies; some people prefer action and adventure (the guys), while some of us prefer comedy or chick flicks (me).   All of us, however, are up for watching the occasional inspirational story where the underdog manages to come out ahead.  That's the premise behind Undefeated,  a true story about a Memphis football team, the Manassas Tigers.  They had suffered defeat for years, losing game after game.  Determined to have a winning season, the Tigers, now lead by volunteer Coach Bill Courtney,  began to triumph over adversity to become Undefeated.
 No hope. No future…until a football season united a team and revealed the character that turned them into heroes.
The winner of an Academy Award for 2011 Best documentary feature,  Undefeated details the lives of three underprivileged student athletes from the inner city, O.C,  Chavis and Monty.  These students have grown up in poverty and face challenges both on and off the field.  O.C needs to  balance his football practice with study sessions to be able to pass exams.  Chavis  has trouble reigning in his temper and Monty hopes to turn his football career into a scholarship opportunity, allowing him to continue his education.  These students have found someone who believes in them and their abilities, Bill Courtney, who helps to build their confidence while building their team. 
After watching this documentary, it was easy to see why it won an Academy Award.  The filmmakers captured the struggles, dreams and sacrifices of the players and Coach Courtney, who sacrifices time to help others.  It's a feel good film that combines two different lifestyles,  Coach Courtney's middle class and the abject poverty of the Tigers and brings them together in a story that brings respect to both.  Keep a box of  tissue handy for this one!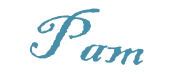 I received a  copy of Undefeated for review purposes. All opinions are my own and no compensation was received.