This is an advertorial by MYJAR.
"If you write it, they will come," has been a blogging mantra since I began my first blog six years ago. This is true to a point, but no matter how great the content a bad blog design can turn readers off and make them click away from your page, never to return. I turned to the "experts"-other bloggers- to ask them what they disliked when they visited a blog. The answers may surprise you.
1. Music Autoplaying.
Many moms are only able to read blogs during naptime or after the kids go to bed. I still remember the first time I clicked on a blog with music playing after I'd managed to get the kids to sleep. I couldn't click off the site fast enough and it still woke up the kids. My relaxing evening went down the drain in less than 10 seconds.
2. Intrusive Ads.
No one minds ads, but it they block the post while someone is trying to read, it's distracting. "I hate those widgets that pop up when I'm trying to read a post and stay there until I find the x to close it." "Ads that autoplay a sound, overlay over the page, and pop-up "Take this survey" stuff is my pet peeve. I would prefer an ugly site that didn't have screaming at me than a pretty site that does."
3. Captcha.
Have you ever tried to leave a comment only to find you had to try to figure out a hard to read captcha? Because only a few readers will leave a comment anyway, why make it harder for them? Instead, moderate comments or install a widget to prevent spam.
4. Downloading a Free Theme.
Free themes from nonapproved Blogger or WordPress sites can be lovely but many of them are poorly coded and won't be picked up by search engines. After I read this advice in Mom Blogging for Dummies, I switched from Blogger to WordPress and purchased a  theme designed to optimize SEO. My search engine traffic has tripled in only two weeks.    Even if you don't want to pay for a custom theme, WordPress and Blogger offer several customization options.
What are your blogging design pet peeves? What designs draw you to a blog? Share them with us.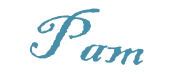 I am disclosing in accordance with the CFR, Part 255 Guides Concerning the Use of Endorsements and Testimonials in Advertising. I was not asked to provide anything other than my honest opinion.