This Thanksgiving amid all of the chocolate goodies, I made a Coconut Macaroon Pie for Bryan since he is allergic to chocolate.  He seemed to be truly thankful and happily consumed a large portion of the pie.  It wasn't complicated to make and it is  delicious topped with whipped topping or meringue.
Ingredients:
3 eggs
9 inch pie crust, deep dish
3/4 cup sugar
1/2 cup half and half
2 T. butter, melted
2 tsp. lemon juice
1/4 tsp salt
1/4 tsp almond extract
1 1/2 cup flaked coconut

Directions:
Prebake the 9 inch pie crust. Beat eggs until slightly thickened. Gradually add sugar, beating on high speed until mixture is thick and lemon colored. Add half and half, butter, lemon juice, salt and extract. Fold in coconut.  Pour into prepare pie shell and bake for 35 minutes at 375.  (You may have to cover the pie during the last 15 minutes of baking with aluminum foil to prevent the pie crust from becoming too brown.)  Top with meringue, whipped topping or ice cream.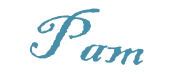 Top photo credit to Taste of Home recipes.