Peppermint.  Fresh Pine. Those are scents that take me back to childhood Christmas' spent at my Grandmother's house. We would spend hours there on Christmas Day with the kids playing with their toys and the grownups chattering about the latest family news.   I know my kids associate scents with Christmas too.  Each year when we make our holiday candy baskets or design our gingerbread houses, the kids will state, "It smells like Christmas!"  Sometimes we want our home to smell like the holidays even when we are not busily baking.  Febreze knows this and has created six scrumptious fragrances to help us capture the smells of the holiday. 
·

        
Apple Spice & Delight: 
The warming scent of fresh-baked apples coated with sweet cinnamon (available only online)
·

        
Cozy Vanilla Sugar: 
Sweet as notes of vanilla that comfort you like a cocoon of blankets
·

        
Cranberries and Frost:
 Rich as ripe cranberries and frost on a white winter's day
·

        
Glistening Alpine: 
As soothing as a tree-lined mountainside glistening with the scent of pine
·

        
Winter Magic & Glow: 
Crisp as sunshine-lit icicles in fresh, frosty air
·

        
Holiday Bloom & Cheer:
 As cheerful as a chorus of holiday aromas blended with winter blossoms
We tried the Cozy Vanilla Sugar fragrance.  We received a candle, a bottle of Air Effects and Febreze Noticables Scented air warmers.   The candle is perfect for when I need to set the mood for a party. It provides a gentle glow and sweet vanilla scent.  I also use it whenever I have been cooking something that doesn't smell so good.    The Febreze Air Effects is good for a quick spritz of fragrance around the house before guests arrive.  It covers up any lingering odors which come with the territory in a home with kids and pets.   I will say that I thought the scent of the Air Effects is fairly strong so only a small amount is needed.  
Because we have cats, I've installed the Febreze Noticables Scented Air Warmers near the litter boxes.  These air warmers provide a constant flow of scent to our *stinky* areas.  These can be set on low or high levels. I've chosen low because I feel the scent is a little overwhelming to me on high.  Of course I am sensitive to fragrances and prefer to use low levels of any type of scent.  My dad has a Febreze Noticable in his home and keeps it on high so it is a matter of preference.
Need some inspiration on
decorating and ways to make your home more inviting for the holidays? Febreze has paired with design expert Candice Olson at

 
Walmart.com/Febreze
to provide tips to make your holidays easier.
a Rafflecopter giveaway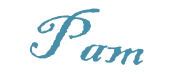 The Febreze product, information, and two gift packs have been provided by Febreze. Febreze® does not represent or warrant the accuracy of any statements or product claims made here, nor does it endorse any opinions expressed within this blogsite.