I love saving money. My kids will tell you, "If she doesn't have a coupon or it's not on sale, forget it." Lately, after having a few household mishaps, I'd been trying to find more ways to save money. Then, a light bulb went off. (pun intended.) Why not make the switch to energy efficient CFL bulbs? The kids and I did a research project and learned that CFL bulbs are four times as efficient as regular bulbs and last up to ten times as long. We took a trip to Walmart to check out the new CFL bulbs from GE. My favorite was the Energy Smart bulbs. Not having to change a light bulb for around eleven years?  I'm good with that!
I thought this would be the perfect opportunity to show the kids a graphic example of our energy savings with a science project.  Remember how I try to sneak in educational activities whenever I get a chance? 



Grabbing our Elmer's trifold board

To make our Home Lighting Energy Savings board you will need:
Yellow Sticky Back Foam Sheets
Elmer's Glue
Elmer's 3D Glitter Pens
Elmer's White Paint Pen
Sticky Back Foam Letters
Scissors
A coloring sheet of a regular light bulb
A coloring sheet of a CDL light bulb

We began by researching both types of bulbs for facts. How many hours did the CFL bulbs last? How long do traditional bulbs last?  How much energy would we save? How much money would we save?  Then we drew cut one conventional light bulb and one "CFL" light bulb from the memory foam. We glued each bulb to one side of our trifold board and added facts about each bulb below.  We used the Elmer's 3D glitter pens to draw the silver base of the bulbs. For the CFL light bulb we used the Elmer's white paint pen to create the white strips.  
Next, we colored ten traditional light bulbs with yellow and silver glitter.  This shows how many traditional bulbs is takes to equal one CFL.  We glued these down to our board with our Elmer's glues and finished by using the foam letters to write "Home Lighting."


When we finished calculating our savings we found by switching three bulbs to CFL's, their energy cost for the year would only be around $20.  That's when the second light bulb (probably a CFL) went off over my head. Why not take the money we're saving and use it to purchase supplies to donate at my son's school? 
This year I've been participating with Champions for Kids to raise awareness of others in need. Their goal is to mobilize 20 million people to help 20 million kids by 2020.  

As a former elementary teacher I know how much money teachers spend out of pocket to buy school supplies for their classroom. I knew we could make the teachers' week a little brighter with our donations. 

Many times when people donate to a classroom-and almost anything is appreciated, believe me- they donate basic supplies like pencils or crayons.  For our simple service project I tried to give some less commonly donated, but much needed, items like copier paper, dry erase markers and sticky notes.

When I took the donations into the office at my son's school, the secretary, Lois, was thrilled. "How did you know exactly what supplies we needed?" she asked.  She was opening the copier paper when I left. 

Want to learn more about how you can get involved helping others?  Visit the Champions for Kids Facebook or Twitter site. Want to learn more about making your own crafty #gluenglitter project?  Check out my google plus album.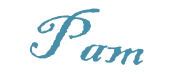 "I am a member of the Collective Bias™ Social Fabric® Community.  This shop has been compensated as part of a social shopper insights study for Collective Bias™ and Elmer's #CBias #SocialFabric" All opinions are my own.