"My child hates to read! Do you have any tips to help?" I've been asked this question frequently during my teaching career. Parents are right to be concerned. Children with poor literacy skills don't do as well in school or later in life with their careers. One of my top tips is trying to ensure a love of reading at an early age. There are many ways to accomplish this goal and (believe it or not!) many of them do not include reading.
What Children Need To Learn To Read: The Complete parent's guide to ensuring literacy, a love of reading, and school readiness by Michelle Vallene is designed to give kids, from birth to the early grades, the skills they need to succeed. The activities in this book are designed to spark imagination, have fun, and keep children engaged. Beginning with parent/teacher tips, a developmental checklist of basic skills children usually learn by a certain age, and a reading checklist for parents, Ms. Vallene give tips in a simple, concise manner before beginning the suggested activities.
One of the great things about this book is the activities. Games, songs, and rhyming activities are included for the youngest among us. Best of all, the activities are low cost or free! She includes step by step directions and materials needed in each activity. All the materials are commonly found around the house, can be downloaded for free from the internet, or can be purchased cheaply.
As the children grow older, she has suggestions for creating beginner book clubs, book parties and games. I especially liked the resource section included in the back of the book featuring websites to visit, recommended books and printable reading goal sheets. I was thoroughly impressed with the tips and suggestions. I'll be recommending it to parents who ask me for advice.
Ms. Vallene offers additional tips and resources at her website www.LearnersLane.com.
Win It!
One person will receive a copy of What Children Need To Learn To Read.
.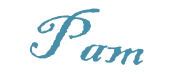 a Rafflecopter giveaway