My daughter's college dorm room looked particularly uninviting when we moved her in that first day. Her walls, in particular, looked drab and uninviting. We'd forgotten to get any wall art other than a corkboard for messages and a hook to hang her room key. I decided to rectify this situation by sending her a photo from Easy Canvas Prints. I was afraid she might be homesick and miss her two best friends, so I used a picture from the Sunday before she left. The three of them are standing in the pasture, gazing off into space. Actually, they are glancing at Rio the dog, who was trying his best to catch a chicken, but the space option sounds better.
Easy Canvas Prints has a range of sizes from the traditional 8" by 10" to a poster sized 24" by 36", with prices for the canvas beginning at $29.95. I chose an 11" by 14" size and began my design. The creation process was super simple, even non techies could create a print in minutes. After choosing the size I wanted, I uploaded my photo. I uploaded from Facebook, but I could also upload from Instagram or one of my computer files. I added the border choice I wanted, Image Wrap, that allowed me to stretch the photo over the sides of the canvas, and submitted it for printing. The Easy Canvas guys (and gals) have a team of experts on staff to remove red-eye, dust or small scratches, the date stamp, minor imperfections and to re-size to improve image resolution for free. For more serious problems like water damage or other imperfections, they contact you directly to advise what action needs to be taken and the price.
I think the picture turned out great! I had to make a photo of it for the post and I didn't do it justice with my limited camera skills. These canvas prints make great Christmas presents for the difficult people on your Holiday Shopping list or for those who have "everything." It's certainly made an impact on the atmosphere of my daughter's dorm room
Win It!
One person will receive an 11" by 14" Easy Canvas Print.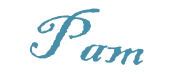 a Rafflecopter giveaway