I have so many uses for candles. I love the glow of a candle on a cozy winter's night. I'd use them for a romantic candlelight dinner if I ever had a chance. I keep them scattered around the house for our frequent spring and summer power outages, thanks to the tornadoes that pass through our area. I always keep a bountiful supply in the kitchen to mask food odors, like my husband's attempts to fry sausages that leave my kitchen smoke filled and smelly.
The problem with using my candles is twofold. They can be safety hazards. Candles are so tempting for little hands! I keep them on shelves out of reach but this attracts nosy cats who feel they must stick their faces near the flame to investigate these shiny objects! Most importantly is my inability to find the matches whenever I want to light them. I spend time digging through drawers where I know I keep the matches, only to discover someone has moved them.
When I was offered a chance to try the new Energizer Flameless Wax Candles at Blogher, I was happy to  oblige. They're made from real wax, so they look like a candle, have a realistic flicker, and come in a variety of scents, colors, shapes and sizes. I tried the vanilla and found it had a light smell, not overpowering, like some scented candles. I think I would use it more often for ambiance than for actual scent reduction.
They're safe too. The candles have no open flames to cause harm to nosy cats and kids, nor will they catch my curtains on fire. Although I hate to admit this, I forget and left my candle on when I took my daughter to college. The candle shone brightly for a week, sitting on my antique buffet. (This is not something I would recommend.) I didn't find any damage to the wood and the candle didn't even feel hot.
The candles do require four AA batteries, but they can be used for quite a while before the battery needs to be replaced. Mine is still going strong after the week long college incident.
Win It!
One person will receive an Energizer Flameless Candle and a package of Energizer AA batteries.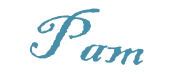 a Rafflecopter giveaway