Having just completed a photo class and seeing major improvement in my pictures, I am excited about taking photos. I know I have to continue to snap pictures to sharpen my skills. With my newly discovered photo skills comes another challenge, sharing these photos in a way that is pleasing to the eye. Over the years I've halfheartedly attempted to create those beautiful scrapbooking pages seen in magazines only to discover my efforts were a dismal disappointment. Now I am ready to try again. I think I've learned enough design elements to make pleasing pictures. Plus, I can always send tons of family photos to my daughter to hang on the walls of her dorm room. I'm sure she is missing her family! (Or at least the cats and the dog.)
As a beginner I wanted a Scrapbook program that was easy to work with, simple to install, and didn't require a degree in rocket science to complete a project. Enter My Memories Suite Digital Scrapbooking Software, a downloadable software that includes over 1500 papers, 1000 page elements, and over 30 album templates if I become ambitious and decide to create my own photo album. I also have an option to make my own templates from scratch–a project which will have to wait until I improve.
Many people think digital  Scrapbooking Software can only be used for creating Scrapbook pages. That's where they are wrong! Scrapbooking Software can be used for blog design and headers, calendars, newsletters, cards and more. The My Memories site also features a selection of freebies, including several for the holidays, allowing me to "try before I buy." Note: I did have to register with the website before I was able to download any freebies. My Memories is a sizeable download and requires 1.2 GB of Hard drive to be available. For anyone who is interested in My Memories, they offer a free 3 day trial.
Here's one I've been playing around with to use for a  header but can't decide which pictures to include.
I have been offered a special deal for my readers- if you are interested in purchasing the  My Memories Suite software (regular price-$39.97), you can use this Promo Code-STMMMS54250– to receive $10 off the purchase price and receive a $10 coupon to use in the My Memories Store.
Win it!
One person will receive a download of My Memories Suite. ($39.97 value)

a Rafflecopter giveaway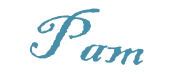 Pleae note that the promo code was offered to me as a Special affliliate code.