Sometimes the thought of dragging around a purse is too much. I know we have all been there. I've had to attend work parties, sans purse, wearing a dress with no pockets. Until recently I stashed my driver's license, my cellphone and a couple of dollars in my glove compartment. Or what about when I want to go for an exercise walk and need somewhere to stash my house and car keys? If I don't have pockets, I just hold my keys in my hand and try to look menacing.
This is where the Porta-Pocket comes into play. It's one of those ingenuous, "Hey, why didn't I think of that?" ideas. Porta Pockets give you the convenience of a pocket where ever you might need one. You can attach Porta Pockets to an arm, ankle, waist or upper thigh with the simple adjustable strap and velcro system. It can be concealed under a dress or pants or worn over clothing. The pockets come in three different sizes, small, medium, and large. The small size is perfect for carrying cards, like a driver's license or credit card and a set of keys. Medium size is perfect for stashing a cell phone or digital camera. Large pockets can be used to hold medical supplies, like epi-pens. The belts are available in waist sized, up to 36 inches, or in a smaller 18 inch arm or leg size.
I tried attaching one of the Porta Pockets to my leg and wearing it for several hours to test it for comfort. After adjusting it to fit, I tried jogging and walking with it attached. I knew if it fell or slipped off, it wouldn't be good for me. The Porta Pocket stayed in place, under my clothing, and I forgot it was there. I plan to pass this on to my daughter, a college freshman, to use when she is out and about on campus. She doesn't like using a purse and this is a good alternate to keep needed items close at hand.
Check out all the available options, including Bling, on the PortaPocket website.
Win It!
One person will receive a PortaPocket.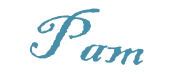 I received the above mentioned free product(s) for review purposes. I am disclosing this in accordance with the Federal Trade Commissions 16 CFR, Part 255 Guides Concerning the Use of Endorsements and Testimonials in Advertising. I was not asked to provide anything other than my honest opinion.