The contest is over. Please check the rafflecopter on the bottom of the post for the winner.
Have you ever noticed a smudge on your computer screen or cell phone and tried to wipe it off with your shirt or whatever piece of clothing was available? I have. I don't carry cleaning clothes with me (who does?) and Kleenex smear the dirt around the screen. When I heard about Swipe clothing I was drawn in by their selection of ties. Bryan has to wear a tie to work and has specific taste in ties. After I read the description for Swipe ties, I knew this would be an excellent addition to his wardrobe. Swipe ties contain a patent pending fabric, made with handwoven silk and an integrated inner tip from a specialized material, that allows it to remove fingerprints, smudges, and more from electronic devices. While that sounds good, what's to keep the tie  from getting dirty? Every Swipe tie is treated with Scotchguard to protect against dirt, spills, and stains.
Bryan picked out the "Wolverine" tie, described as Striped Navy Blue and Yellow with a Smooth Semi-Shiny Finish. Approximately 3 inches wide and 58 inches in length, this tie would look good with light blue, pale yellow  or white shirt.  When I gave it to him to try on for the picture he told me, "I'm going to wear this one tomorrow," and wandered off with the tie.
The tie does have a downside. As with most ties, it is dry clean only and cannot be ironed. Take it from me, when it says "Dry Clean only" on a tie, do not toss it in the washing machine or try to hand wash it. It doesn't work!  For those less formal occasions, Swipe has a selection of tee shirts containing the patented cleaning fabric.
Swipe is also having a special Father's Day sale through June 17th, with discounted ties and tee shirts, along with free shipping.
Win It!
One person will receive a Swipe Tie of their choice.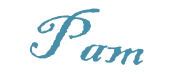 a Rafflecopter giveaway