The contest is over. Please check the rafflecopter on the bottom of the post for the winner.
Following a recent conference held at Disney World, I arrived home to find John Carter waiting for us on Blu-ray and DVD.  When my daughter, who attended a few of the conference events saw it, she remarked, "Oh, John Carter! We were talking about this one!" Apparently, the topic of science fiction had came up among some of the kids at the conference and John Carter was highly recommended among preteen and teenage boys.
John Carter is based on the story written by Edgar Rice Burrough of a war weary military captain who is somehow transported to the mysterious planet of Barsoom.  It's really Mars. Of course, he can't have a peaceful trip. Upon his arrival he finds himself embroiled in an epic battle to save their world from collapse.
The story includes all the elements needed for a classic science fiction romp. The scary monsters, villains, special effects, and lots of battle scenes will appeal to the guys (and science fiction fans) while the romantic chemistry between John and Princess Dejah will keep others watching the screen.
 The movie is rated PG 13 for some strong language, particularly in the first part of the film, and the violent battle scenes.  The Combo package includes a copy of both the DVD, the newer Bluray release and several bonus features including deleted scenes and bloopers.  For anyone interested in cinematography,  the 360 degrees of John Carter feature shows filming of the movie on one of the biggest production days. Another feature I enjoyed was the 100 years in the making feature. This shows the process behind the filming, from the  writing of Edgar Rice Burroughs novel, The Princess of Mars, to its big screen debut.
While the concept of John Carter sounds a bit campy, the story itself is entertaining, especially for die hard sci-fi fans.  The 2 Disc Combo package will be released today and has a running time of 132 minutes.
Win It!
One person will receive a John Carter Bluray and DVD Combo pack.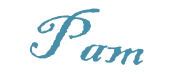 I received the above mentioned free product(s) for review purposes. I am disclosing this in accordance with the Federal Trade Commissions 16 CFR, Part 255 Guides Concerning the Use of Endorsements and Testimonials in Advertising. I was not asked to provide anything other than my honest opinion.