My name is Pam and I am a coffee snob.  There.  I admit it.  I love the frou-frou coffee drinks and sophisticated flavors.   Naturally I was not going to turn down a chance to try the newest  limited edition
Godiva coffee
flavors.  Instead of having to get dressed and go to the store and purchase an iced coffee, I could enjoy a glass in the privacy of my own home, wearing my PJ's.  
I received two flavors, Berry Cream Brulee and White Chocolate Coconut. Can you say yum? Just the smell of the coffee was enough to make my mouth water. Being a chocolate fan my favorite was the White Chocolate Coconut. It's inspired by the Godiva White Ganache Bliss chocolate and has a smooth chocolate flavor with a whiff of coconut. The Berry Crème Brulee has a mixture of fresh blueberries with caramelized sugar. Both the blends are medium roast which is good for someone like me who prefers a milder coffee.
I had this listed as a great find for Father's Day but most men (at least the ones I know) are probably not willing to carry a small pink insulated bag. That's fine because that means there is more for me! I do have to share my coffee though. The sampler bag included a plastic iced coffee cup which means I can take my coffee where ever I want, even in the car, without worrying about leaks and spills.
For those of us who feel inspired to create new dishes with the coffee, this set includes 6 recipes to help us "get in touch with our inner coffee." White Coconut Mocha Cocktails anyone? How about a Mocha Coconut Martini? Have leftover coffee? Make some Berry Crème Brulee Coffee Ice Pops. I suppose these could be shared with the kids if I am feeling generous. Otherwise, more summer treats for me!
Godiva Coffee can be found at a grocery store near you or at Amazon.   I found a $2 coupon to make the deal even sweeter.



Win It! 
One person will receive a Summer goody bag of the following Godiva Items:
(1) bag of GODIVA Berry Crème Brûlée, a medium roast coffee with the flavor of creamy crème brulee with fresh, ripe blueberry notes and a caramelized sugar finish.
· (1) bag of GODIVA White Chocolate Coconut GODIVA, a medium roast coffee with the flavor of velvety GODIVA white chocolate with a luscious coconut finish.
· (1 set of 6) GODIVA Coffee new summer recipes that are perfect for entertaining, including the GODIVA Mocha Blueberry Martini and Berry Crème Brûlée Coffee Ice Pops.
· (1) GODIVA iced drink tumbler
· (1) GODIVA insulated tote bag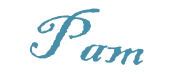 a Rafflecopter giveaway