Contest is closed. Please see the winner on the rafflecopter below.
My family lives for their electronic devices which means I am in need of a constant supply of batteries. There's nothing more frustrating than getting ready to use something and discovering the battery is dead. During a recent trip to Florida I had planned on practicing taking pictures with my new camera. I  loaded the batteries and hit the road. When my daughter took it out to make a picture of a "pretty lake" she informed me, "The batteries are dead." What???? I had just put those in there! I informed her she was wrong. No batteries could go dead that quickly.  Unfortunately, she was correct and my picture taking was limited to two shots snapped with my cell phone.
I was asked to test the new Energizer Ultimate Lithium Batteries at exactly the right time. I had planned a few trips over the summer and wanted some batteries that worked! These batteries are designed to last up to nine times longer than normal batteries. They're also specially designed to work in electronic devices like my camera, wireless gaming controllers, GPS devices, video cameras and LED flashlights. That's great news for my son who spends a lot of his time trying to find batteries for his game controllers.
Another plus is the batteries will hold a charge for up to fifteen years. I try to keep a couple of packages of batteries on hand for emergencies. It irks me to find that the batteries I have stored in my "extra supply shelf" no longer work. Not that I plan on needing this feature, but the batteries will perform in extreme temperatures ranging from -40 degrees to 140 degrees.
I've been using the batteries for a couple of weeks and they haven't gone dead yet. Energizer Ultimate Lithium Batteries come in AAA and AA sizes and in packages of two, four, and eight.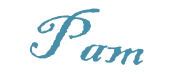 Win It!
One person will receive two packages of Energizer Ultimate Lithium Batteries.