The contest is over. Please check the rafflecopter on the bottom of the post for the winner.
The "men" around our house are "extreme" gamers. Computer games, Wii games, Nintendo games, you name it. I can describe games I have never played in detail after listening to them compare facts and stats. Naturally, we (and by we, I mean "the guys") were up to the challenge of trying the new Deer Drive Legends game for Nintendo 3DS  from Maximum  Games.  Released on May 22nd, this game allows the guys to "travel" to the far corners of the earth in search of elusive wild game.
Described as "the ultimate hunting game", this simulation game allows the kids to hunt for 30 different animals, many whom are believed to be extinct. They can pit their wits against the T-Rex, Gastornis, and saber-toothed cats who are eager to have the kids as their own dinner.  Other animals that can be stalked include the woolly rhino, white tailed deer, wolves or Irish Elk.
The action is captured in 3-D, with motion that makes me kind of queasy, but can also be played in 2D.  Be aware  this is a hunting game so it is rated T for blood and violence.  As a person who doesn't hunt and even practices catch and release with spiders (mosquitoes, ticks, roaches and snakes are fair game), I thought it was great that the animals had a chance to win the battles.
One feature that brought excitement to our household was the number of weapons available to use in the game.  Players can use the "most advanced modern weapons." Crossbows, sniper rifles and high powered shotguns are only a few of the arsenal provided.  Hunts can be found in diverse regions such as the African Savannah and the Rocky Mountains.  The trophy room allows the kids to showcase their accomplishments and statistics for everyone to view.  The game also allows two players to play simultaneously and has several bonus features, including new animals and environments that can be unlocked during game play.
Deer Drive Legends is available at most major department stores, specialty video stores and Amazon for a suggested price of $29.99. Like Maximum Games' Facebook page –  and enter to win a copy of Deer Drive Legends 3D!"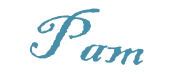 Win It!
One person will receive a copy of Deer Drive Legends for Nintendo 3DS.