The contest is closed. The winner is listed on the rafflecopter below.
Breakfast is a constant battle at my home. The kids complain it is too early to eat. According to a report at John Hopkins University, breakfast provides the energy and nutrients that lead to increased concentration in the classroom. Studies show that breakfast can be important in maintaining a healthy body weight. With those factors in mind, I try to find simple, nutritious solutions to the breakfast dilemma. One way I've found to combat complaints of "I don't have time for breakfast," is providing meals that can be eaten on the fly. Smoothies are quick, nutritious, and taste good, prompting my kids to be less resistant. Dole Fruit Smoothie Shakers make my task even easier.  Found in the frozen section of stores, all I need to do is add juice and shake. Viola! Instant breakfast. We have tried all three flavors. Our favorite is the Mixed Berry.
Available in three flavors, Strawberry, Strawberry Banana and Mixed Berry, each shaker contains:
All Natural Fruit and Yogurt

Pre and Probiotics

Fiber, Calcium, and Vitamin C

Less Than 200 Calories 
Another issue we struggle with is our fruit and veggie consumption.The "men" in the family prefer meat. Lots and lots of meat. My daughter is a vegetarian but doesn't consume the required amount of fruit. I've been trying to keep fruit lying around our house where the kids can grab it. Dole Frozen Fruit provides several types of fruits, is stored in the freezer, and is extremely versatile. It can be eaten plain, added to parfaits or smoothies, and is the perfect size for little appetites. I can add parfait ingredients straight to the container without having to involve any other dishes. Less mess for me!
Want to try Dole Fruit Smoothies? I found a coupon here .  Both of these items can be found in the frozen section of most grocery stores or major retailers.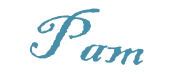 Win It!
One person will receive a coupon for a free Dole Fruit Smoothie Shaker and a coupon for a free package of Dole Fruit Cups.
a Rafflecopter giveaway
You need javascript enabled to see this giveaway.