The contest is closed. The winner is listed on the rafflecopter below.
Kids. Pets. Chores. Work. Sound familiar? I try to find free time to have a few minutes to myself and someone or something automatically needs my attention. Although we have two cats, Mitzie and Sassie, along with our dog, Rio, we added a new pet to the family. Sounds crazy, right? We have enough pets that demand our attention. This new pet requires no attention, never needs food or water and  doesn't leave any mess to clean. Before you report me for animal neglect, let me tell you about my new addition. It's a Fincredible, the electronic pet fish that's never hungry, always happy.
Available in three varieties, the Clownfish, the Guppy, and the Orange Goldfish, these little fish "swim" around in a real glass fish bowl. There's almost zero assembly.  I removed everything from the package, added water to the bowl, placed the foliage on the bottom, and screwed on the lid.  Batteries are required to make the fish move, but they are included.
Flashing lights in different colors and the moving fish made for an afternoon ,or in our case, a few minutes, of relaxation.  There's something soothing about seeing a fish "swimming" in a bowl.  Added to this, there was no noise, not even a faint humming sound, when the lights were running and the fish was moving. I think this would be an excellent night light. Although I haven't tried it in a completely dark room, I did try it in a room with dim lights. The lights on the bowl were not bright enough (to me) to disturb sleep and the rhythmic movement was relaxing.
Just as much fun as watching the Fincredible was watching our cat stare at the bowl. She was fascinated by the movement and kept trying to "paw" the fish. She would swat at where it swam then look at her paw in amazement when she didn't catch it.  Fincredibles would be great for anyone,  but especially people who can't have a pet because of allergies, apartment rules or whatever. No mess, no buying food and litter, what's not to like about this pet?
Want to purchase a Fincredible for your Mom? They are available at Kmart and Cracker Barrel for $24.99. Learn more about Fincredibles and other fun products on facebook and twitter.
Win It!
One person will receive a Fincredible.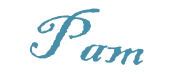 a Rafflecopter giveaway
You need javascript enabled to see this giveaway.