The contest is closed. Please see the rafflecopter below for the winner.
One of the most common ailments we suffer around our house, after allergies, is heartburn. My oldest child and the seven year old were born with an acid reflux problem, which, unfortunately, runs in the family. While their symptoms have decreased over the years, they still have flair-ups. As for the rest of us, we have our moments too. I rarely eat fried foods and have tried to cut down on carbonated drinks. Whenever I indulge in too many carbonated drinks or fried foods, I know I will have the unwanted heartburn visitor later.
We constantly have a bottle of Tums on hand for those moments. The kids, although they use Tums, have never been a fan of the taste. My daughter complains they taste "chalky" and none of us particularly care for fruit flavors. When I was offered a chance to try new Tums Freshers, I knew this was the product for us.
Sometimes our favorite foods give us heartburn and food breath. Those are two things you want to get rid of fast. That's where new TUMS Freshers comes into play. It's the only TUMS that not only relieves heartburn but freshens breath at the same time. Look for it in convenient 25 count bottles which fit in a purse, pocket, desk, or car.
These are Tums that taste (and look) more like breath mints than traditional Tums. They still provide relief from Heartburn, Sour stomach, Acid indigestion, and Upset stomach associated with these symptoms plus they can be used as a calcium supplement.  I liked the convenient, small container that made it easy to slip these into my glove compartment for emergencies or in my purse. I liked the taste too. While I didn't think they tasted "chalky" at all, my daughter said, "They still have a slight chalk taste to them like traditional Tums, but taste a lot better."
She's planning to work in the Mediterranean this summer before heading off to college and I foresee a lot of spicy, rich food, which, of course, equates a lot of heartburn. I'll be packing some of these Tums Freshers in her suitcase before she leaves. They're available in Cool Mint flavor in 25 and 50 count sizes.
Want to save money on your purchase of Tums Freshers? I found a coupon for $1.50 off a 50 count package.
Win It!
One person will receive packages of Tums Freshers.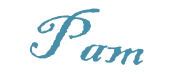 a Rafflecopter giveaway
You need javascript enabled to see this giveaway.