The contest is closed. Please check the rafflecopter form below for the winner's information.
I began recycling while I was taking an Environmental Science class in college.  Recycling wasn't popular in our area then but I recycled everything I could get my hands on, paper, plastic, class, tins, aluminum. Sadly, they cut out most of our programs for several years but I still recycled paper and aluminum. When our city finally began their new recycling program, I began to save everything again, much to the aggravation of my family.  I would chase them down as they were throwing something in the trash and yell, "Wait! We can recycle that!" Humorously, now when the kids' friends visit, they ask, "Is this recyclable?" before putting something in the trash.  The only downside to recycling was sorting the recyclables. I would have them setting on my counter until my daily trip outside to my recyclable storage cans.  It was unsightly, messy, and kind of annoying to have to run outside several times a day to take out the recyclables.  Naturally,  I was thrilled to receive the Rubbermaid 2 N 1 Recycler to review.
This two-unit bin allows you to either contain trash and recyclables all in one location or sort recyclables. The top unit is perfect for collecting recyclables and has a fold away handle that makes it easy to take out and empty into your recycling bin. The lower bin tilts out for easy access, and holds an 8 gallon trash bag in place with the Liner Lock™ system. Alternatively, you can use the lower bin to sort another type of recyclable and carry it out with the built-in handles.
This bin has made recycling so much easier. Divided into two units, I use the top one to store plastics, tin cans, glass, and sometimes paper boxes. When it's full I can grab the top unit by the sturdy handle and carry it out all at once. No more multiple trips per day for me! The lid fits securely and can be removed quickly when I need to empty the bin.
The bottom unit holds eight gallons and has a handy step that allows the container to tip out. It also is removable and can be carried outside by the handle when I'm ready to empty it. I haven't been using liners in my bins, but the lower bin has a system to hold a  trash bag in place so it won't fall down when I add recyclables. I hate when I am trying to add something to a garbage bag and it slips out of place and dumps my   garbage everywhere.
The Rubbermaid 2 N 1 Recycler looks nice and doesn't take up much space. I place it up against my island beside my garbage cans. It makes the whole kitchen look neater to have somewhere to store my recyclables, keeping them hidden from view and creates less work for me.  Thanks to Rubbermaid,  it's easier to be green.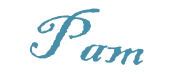 Win It!
One person will receive a Rubbermaid 2 N 1 Recycler.
I received the above mentioned free product(s) for review purposes. I am disclosing this in accordance with the Federal Trade Commissions 16 CFR, Part 255 Guides Concerning the Use of Endorsements and Testimonials in Advertising. I was not asked to provide anything other than my honest opinion.

a Rafflecopter giveaway
<a href="http://rafl.es/enable-js">You need javascript enabled to see this giveaway</a>.