The contest is closed. Please check the rafflecopter form below for the winner's information.
Hi all!  It's Rio and I  will be giving you my take on Out! Pet products.  As a dog,  I am constantly faced with perplexing questions.  Where did I bury my bone?  Who can I blame for chewing up this item someone conveniently left within reach?  Is it dinner time?  I don't have time to worry about minor problems like how do we clean up this hairball left on the rug and will it leave a stain? Or who used the bathroom on the rug and how do we get rid of the odor?   (I would like to apathetically state I am not the cause of these issues.  It is my sister who is something called a "cat.")


My mom is not happy when  anyone leaves these little presents.  When she received a bottle of Out! OXY- Fast Stain and Odor Remover,  she said she was going to clean up a spot on the rug where I left a  gift for her. Sheesh! One time and you'd think she wouldn't screech at me about it.   She said  the stain remover does all this:
Completely removes pet stains and odors, including urine, vomit, feces, pheromones and blood
Works on old and new problem areas
Great for other household stains, including dirt, grass, coffee and more
Use also as laundry pre-treat
I saw her using it to clean the kitchen table recently.  She said it smells good and worked to clean the stains off the wood. I thought about biting her because I know none of us have been on the kitchen table so we are not responsible for any of those stains. 
We also received some Out Dispensers and Pick Up Bags.  I don't know why we need these–I believe I am helping fertilize the neighborhood naturally, saving others time and money.  My mom doesn't agree and we have to use these when we go on walks. She says she likes the cute design and how these can attach to any leash.  Whatever. 


At least my mom has found me some cool new videos to watch from the PNN network. Finally, some news I can use. I'm sharing so you can check them out too!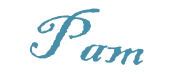 Win It!
One person will receive Out Pet Care products.
a Rafflecopter giveaway
<a href="http://rafl.es/enable-js">You need javascript enabled to see this giveaway</a>.