The contest is closed. Please see the rafflecopter form below for the winner.
Overwhelmed. Stressed. Overworked. Everyone feels this way sometimes. With all the demands of life, it's easy to neglect our health. I know when I am running behind, which seems to be often lately, I grab whatever is convenient to eat. Sometimes that means pulling through a drive through, ordering take-out, or relying on frozen convenience food. None of those meals are particularly nutritious or healthy. For my teenage daughter, a vegetarian, it's hard to find foods that include all the nutrients and protein she needs. I was happy to be given a chance to try Nimble Balance Bars.
Introducing 

nimble

, the all-in-one 40-30-30 energy, beauty and nutrition bar that keeps you looking and feeling your best in one simple step. Based on the same 40-30-30 nutrition principle as Balance Bar,

nimble

 is made with Truvia® brand sweetener and is the first bar to combine essential ingredients like FloraGLO® Lutein and Beta-Carotene for 

your skin

 with 7 critical nutrients for 

your body

, including Protein, Fiber, and Calcium – all for 120 calories!
Nimble Balance Bars are available in two flavors-Yogurt Orange Swirl and Peanut Butter. With 10 grams protein per bar, these make a simple mid-day snack for my daughter. For me, I appreciate the calcium and fiber, much needed nutrients for my diet.  These bars have a creamier texture, being chewy enough to satisfy the snack craving but not crunchy like a granola bar.  After trying both bars, I prefer the Yogurt Orange Swirl.   The Peanut Butter bar wasn't bad but, for some reason, I expected a stronger peanut butter taste. This bar had a mild peanut butter flavor. The Yogurt Orange Swirl had a stronger (but not overpowering) orange flavor and I could taste the creamy yogurt covering.   Both of the bars are sweetened with Truvia.   I keep one of these bars in my purse at all times for when I need a quick snack. Much easier-and healthier- than stopping to buy junk food. These satisfy my snack cravings, provide needed nutrients, and tide me over until mealtime without empty calories.
Balance Bars are available in a variety of flavors and types to meet nutritional needs. I've got to be honest and say my favorite are the Caramel n' Chocolate Carbwell bars. I bought myself one recently and it was like a nutrient packed candy bar.  Connect  with Balance on facebook and twitter..
Win It!
The limited-edition Balance Bar Mother's Day Gift Set includes:
• twenty-four bars of nimble™, the first bar for women that combines beauty and nutrition in a delicious, indulgent bar;
• an exclusive nimble mini pouch by glittersweet® with a whimsical wildflower appliqué on a chic, white glitter background;
• a soft, silky nimble headband; and
• a special poem for mom printed on a nimble note card.
The Gift Set is tied in satin ribbon for an extra-special presentation and neatly boxed for free shipping.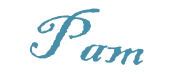 a Rafflecopter giveaway
<a href="http://rafl.es/enable-js">You need javascript enabled to see this giveaway</a>.