As I age I become increasing concerned about maintaining good health. Both sides of my family have felt the need to pass on all matter of diseases through their genes. Cancer, diabetes, heart disease, stroke, you name it, I am probably at risk for it. I began experimenting with supplements during the last year, as directed by my doctor. A Multi-Vitamin, Fish Oil, and B12 are now part of my daily routine.
At my last routine doctor's visit, I explained I was having some perimenopause symptoms and asked what I could do to treat them. I didn't want hormone therapy because of my high risk for cancer. I left the doctor without any satisfactory answer. He felt, since I had been under a great deal of stress, my body was having a reaction. My symptoms grew worse and Bryan and the kids tried to persuade me to return for another visit. They spent a lot of time-between telling me to go to the doctor-teasing me about the symptoms.
A friend recommended I try Pomegranite From The Seed Capsules from NeoCell.  I visited their website to check out the details:
The centuries-old Pomegranate, once enjoyed as nothing more than a fruit, is now being hailed by researchers as having extraordinary antioxidant properties that protect the body from free radicals. Recent studies show a positive connection between the pomegranate, rich in polyphenols, and heart health. Pomegranate from the Seed is made from the juice that is extracted from the seeds, which contains the highest level of antioxidant capacity. Its potency is unique and daily consumption provides significantly dramatic results.




I had never heard of Pomegranate supplements before and decided to research benefits for myself before committing to trying the capsules. The results were impressive. According to an 2007 issue of the Harvard Men's Health Watch, preliminary results in test tubes, animals, and humans suggest that pomegranates may also have beneficial effects on cardiovascular disease. Studies show that pomegranate juice can protect LDL (bad) cholesterol from oxidative damage. In a 2004 article in the "Journal of Ethnopharmacology," pomegranate extract containing pomegranate juice helped normalize bone density in mice that had a decrease in bone density because of menopause induced by removal of the ovaries.
I did read a study from the University of Vienna stating they thought Pomegranate was not effective at reducing hot flashes, but it did promote better sleep in participants. I read several scholarly articles stating since the study was small, more research needed to be done on this subject to determine results. I've been taking two pills a day and have noticed some improvement. I still have bouts of insomnia but I've slept better than before.  There are plenty of nights now when I finally go to sleep I stay asleep until morning. My kids and husband told me they had heard less complaining about hot flashes too. Although my kids told me they thought I had stopped saying anything because they made fun of me, I have noticed a decrease in the amount of flashes I have per day.    Will I keep taking these? Yes. I have already told my husband I would be purchasing a bottle of these as soon as my 45 day supply was exhausted.  His response, "If they're working for you buy as many bottles as you need!"
Neocell is dedicated to providing premium collagen peptide-based dietary supplements for skin, connective tissue and joint health for consumers worldwide. All of Neocell's health, wellness and anti-aging products are doctor-formulated and offer the highest quality andprecise combination of ingredients to maximize health and wellness benefits for consumers of all ages. Neocell's products are manufactured in our own GMP certified facility in California and guarantee the highest quality and safety manufacturing standards, meeting the needs of regulators world-wide.
Connect with them  on twitter and facebook.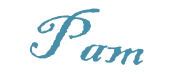 Win It!
1 prize – 3 Step NutriCosmestic Gift Set (ARV $80)
contains – Super Collagen Powder, Hyaluronic Acid Blueberry Liquid and the Resveratrol Antioxidant.
a Rafflecopter giveaway
You need javascript enabled to see this giveaway.