I am picky when it comes to decorating my home. In my "BC" (before children) days, I chose to decorate with antiques. I learned quickly after my first child this was not a viable decorating option.  For our family room, where the kids rest, relax, and hang out with friends, I use a casual approach. I found furniture that hides stains, can be cleaned easily, and is durable.  We have wood floors throughout our entire home due to my children's allergies. I love my floors but have discovered they are cold in the winter.  Plus, I needed a focal point, something to pull my room together.  I wanted a rug. Not just any rug, a Mohawk rug.  Mohawk's commitment to quality and the environment is reflected in their mission statement:
While we view ourselves as an innovative, fashion-design company, we never lose focus on our mission to produce the highest quality and value-oriented products possible, while minimizing our impact on the world around us
                                     As you can see, this is our most "lived in" room of the house. 


I had several reasons for choosing a Mohawk Rug. Mohawk Industries is located approximately an hour from my house. I have had several friends who worked for Mohawk and knew they took pride in their work. For years, whenever I needed a new rug, I would drive to one of their nearby showrooms to see the selection. I appreciated the quality of the rug. I knew it would be durable, well made, and easy to clean.  Mohawk rugs are available in a wide variety of styles, so I knew I could find one to match every room of my house. From the formal, antique living room, to the casual family room, to the messy kid  rooms.
                                               My Living Room Rug-and appreciative cat


Earth Day is upon us and I wanted to share a few of the ways Mohawk is trying to create a better world through safe and sustainable products through their Greenworks program.
Recycled Fibers
One out of every five PET plastic bottles recycled in the United States are recycled by Mohawk. That's over 3 billion bottles annually that produce our recycled fibers.
Recycled Rubber
In 2009, they diverted over 18 million pounds of rubber tires, one of the largest and most hazardous types of post-consumer waste, from landfills and brought them to homes as designer doormats.
EcoCotton bath rugs
An average size bath rug of EcoCotton recaptures over 4 pounds of cotton that could end up in land fills.
Natural Fibers
The wool originates on the farms of New Zealand, where sheep are shorn every 9 to 12 months to provide a source of highly renewable materials.


Mohawk rugs are available at several online retailers including Lowes, Home Depot, Bed, Bath & Beyond, Walmart, Sears, Target, Menards, and Anna's Linens. You can connect with Mohawk Home on facebook  and twitter.
Win It!
One person will receive a rug from Mohawk Home. (Retail Value up to $399)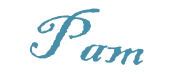 a Rafflecopter giveaway
You need javascript enabled to see this giveaway.