The contest is closed. Please check the rafflecopter form below for the winner's information.
I am a huge chocolate fan. I think almost any occasion can be improved with the addition of chocolate, especially gourmet chocolates.  Guylian Belgium Chocolates  are  made with 100 % Belgian chocolate, filled with a dreamy hazelnut praline filling, and crafted into delicate shapes of seashells and seahorses.  Each chocolate is stamped with a "G" to show authentication. 

Quality is our first priority. The great Guylian chocolate experience comes from quality ingredients, chocolate making traditions, expertise and heritage. Besides constant quality control of all ingredients and packaging, Guylian always respects all international food safety standards. 

Guylian's chocolates range includes the world famous chocolate Sea Shells, truffles, assorted pralines, bars and many other gourmet creations.
The chocolates arrived and were intercepted by my daughter, who was the only one home. Normally not a big chocolate fan,  she held up a box that had contained four pieces and said, "Hope you didn't need this for anything. I ate them."  I left the box of twenty two pieces in my living room and noticed a continuous stream of sneaky kids helping themselves to the contents of the box.  These chocolates were beautiful, white and milk or dark chocolate swirled together to create patterns. Each chocolate, although featuring one of twelve designs, is unique.  The creamy, lightly nutty tasting hazelnut filling earned a big thumbs up from the kids. 
Guylian also produces several  types of chocolate bars: the Sea Shells bar, the No Sugar Added Bars, and their Dark, Milk, and White Chocolate bars. I tested the Milk Chocolate Bar when the kids were not around. Delicious! Smooth, creamy milk chocolate that melted slowly in my mouth. I was in heaven! The kids caught me eating the candy bar and asked if they "could sample it."  I shared, albeit reluctantly.   I heard my daughter telling my son, "This is the good chocolate, doof. You're supposed to savor it, not gulp it down." I'm not sure if he continued to gulp his chocolate down, but we managed to savor the bar over the course of two days to prolong our enjoyment.
I love companies with a heart, companies that give back to worthy causes. When Guylian was founded, they distinguished ourselves by creating chocolates in the shape of sea shells and seahorses. Now they're giving something back to the world and the environment by sponsoring Project Seahorse, an organization dedicated to conserving seahorses and other marine life across the world. 


I have already looked up websites that sell Guylian chocolate and bookmarked them. I think this would be a wonderful present for Mother's Day, if I can keep the kids from eating all my chocolate! These candies can be found across the US at Walmart. Find out more about Guylian by visiting their Facebook or Twitter page.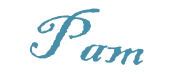 Win It!
One person will receive Guylian Belgian Chocolates.
a Rafflecopter giveaway
<a href="http://rafl.es/enable-js">You need javascript enabled to see this giveaway</a>.