The contest is closed. Please check the rafflecopter form below for the winner's information.
Around our house we love brownies. When we received this six pack sampler of brownies from Gourmet Gift Baskets, I knew I had to snap a picture quickly or I wouldn't get one. Sure enough, I walked past the brownies later in the day and noticed three were missing.   I hid the others so I would have a chance to taste one later.  Our sampler pack included one each of these six yummy flavors:
· Belgian Chocolate Chunk
· White Chocolate Macadamia Blonde
· Butterscotch Blonde
· Cheesecake
· Peanut Butter
· Fudge Walnut 
My daughter was the first to try one. She snagged her favorite, the peanut butter brownie. "It's really good," she said, between mouthfuls, "But it's rich." My son, on the other hand, had no problem with the richness, devouring the Belgian Chocolate Chunk and attempting to gobble up the cheesecake brownie. Teenagers seem to be bottomless pits!
I was making a picture of the White Chocolate Macadamia and decided I would have a small bite.  I planned to wrap the rest up for after dinner. Oh my goodness! I was expecting the brownie to be somewhat dry. Instead it was rich, moist, and had a delicate texture. I could taste real butter in this brownie. Instead of taking one bite and eating the rest later, I gobbled down the entire brownie.
My husband is allergic to chocolate. (This is a terrible allergy to me!)  I offered him a piece of the Butterscotch blondie, saying, "Taste this."  He accepted it warily, asking, "What is it?" I told him it was a butterscotch blondie and informed him it was delicious.  He took a small bite and exclaimed, "Hey, this is good!" He took most of the Blondie and consumed it himself.
These brownies would make an excellent care package for a college student or a great gift. For those people who don't want to cook, but want to impress their friends, these would be a great dish to take to a potluck. Just don't be surprised if people ask for the recipes.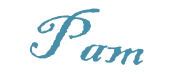 Win It!
One person will receive a 6 pack brownie sampler.
a Rafflecopter giveaway
<a href="http://rafl.es/enable-js">You need javascript enabled to see this giveaway</a>.