The contest is closed. The winner is listed on the rafflecopter below.
I have been attempting to use "green cleaners" whenever possible. One of my problems, which has made me hesitant, to use only "green" products, is I am afraid they will not work. While taking care of my mother who had cancer, I became fairly manic about keeping everything as germ free as possible. This trait has carried over after her death. I spend time spraying doorknobs, phones, whatever, with disinfectant to kill germs. When I read the description for Gloves Off Tough Stain Remover ,  I decided to give it a chance.
Gloves Off is a new line of cleaning solutions that tackle your toughest household cleaning challenges without the harmful chemistries that accompany traditional cleaning products. They're tough enough for pros, and yet they're made from non-toxic, environmentally sustainable ingredients that are safe for users and the planet. Finally, the gloves are off in the fight against challenging stains, spills and contamination.
 Gloves Off is available in four varieties, Tough Stain Remover, Calcium, Lime, and Rust Remover, Carpet Care, and All Purpose Cleaner & Disinfectant.  After researching the products, I discovered some facts which surprised me. The All Purpose Cleaner & Disinfectant was a virucide  and fungicide. I honestly thought all natural cleaners were not strong enough to kill viruses.  I received the Tough Stain Remover, designed to remove greasy, tough stains without harsh chemicals. 
What are some of the stains this cleaner is designed to remove?


  
Gloves Off is safe for use on almost any hard and fabric surface including wood, laminated surfaces, hard plastics, rubber, metal, glass, brick, grout, fiberglass, clothing, upholstery and carpet. I saw it removed marker and decided to test it on my kitchen counter.  In a fit of momentary insanity, I drew a line on my counter with a permanent marker (a green sharpie, to be precise). I applied the cleaner, rubbed the stain, and it was gone!
                                                                       Before 


                                                                           After 


Our next challenge was when my daughter brought me two articles of her clothing fresh from the dryer. She informed me someone had left gum in their pocket. The gum had stuck to her clothing in the dryer. It was baked on to the cloth. When I saw the cleaner said it removed gum, I decided to try it on her clothes. I sprayed  the first, a cotton t-shirt, and had the gum removed in less than a minute.  On the second, a sweater, it took a couple  minutes, but it the gum came off.   How does it do this? According to Gloves Off, "Dynamic Surface Tension Technology."  Basically,  the cleaners penetrate deep into the stain and remove it.   Next, I tried it to remove a grease from my stove top.  My stove top was squeaky clean. I am now sold on Eco Cleaner.  


Learn more about Gloves Off on twitter and facebook.  The full line of Gloves Off products can be found at    Home Depot. 


Win It!
One person will receive a Gloves Off  Tough Stain Remover.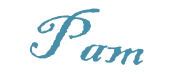 a Rafflecopter giveaway
You need javascript enabled to see this giveaway.