I believe in the importance of learning about the world around us. As the internet and national media make it possible for us to hear breaking news from around the globe, the world has become "smaller." We have begun to realize we are part of a global community.  I have tried to teach my children about different areas of the world and different cultures. I want to teach them to be aware of environmental issues, endangered species, and other world issues. Have I mentioned my children are resistant to my ideas of  fun, educational activities?  I have to find sneaky ways to make education fun. One of my favorite ways? Books. They can bring the world to life for children.
Dot To Dot Books has created a series of eight books designed with heart.  These books offer an unique perspective of the world because they are written by women and school children from Afghanistan, Rwanda, Tanzania, Cambodia, Bangladesh, Bolivia, Republic of Congo, and Nicaragua. Each book increases awareness of an endangered species from the authors' country. The books focus on the theme of education for girls and have been generated through creative writing activities designed to empower young women  by helping them develop communication skills.  Can I add, You Go, Girl, here?
The eight books in the series include:


* Yara's Amazing Nose – Learn how a nose transforms an identity and a friendship for one of the most unique creatures in the animal kingdom – the lowland tapir!
* Carey's First Day – Follow Carey the hawksbill sea turtle as he navigates the hazardous journey from his nest to his future home in the open ocean.
* When Honey the Tiger Flew – Written by the courageous participants in the Somaly Mam Foundation's Voices for Change program, When Honey the Tiger Flew is the story of a young
tiger who, through determination and ingenuity, rescues his mother.
* The Snow Leopard Dream – Under blue skies dotted by clouds in a remote region, a young girl overcomes her fears and befriends a snow leopard.
* Ndeze and Ndakasi's New Home – Two orphan mountain gorillas learn the ways of the world as they find a new home.
* Sam Learns Some Lessons – Using the wisdom of elders, a herd of elephants cope with a water shortage.
* Shuba and the Cyclone – A river dolphin loses her way after a cyclone and a crocodile becomes an accidental hero.
* Kajo and Akari's New Friend – Seeking adventure, brother chimpanzees chase a butterfly through the forest.


A set of books that is empowering women around the world, raising awareness of endangered animals, and increasing global understanding? These books have earned a place on our bookshelf. The stories are beautifully illustrated and include facts and pictures of  the animal after the story is completed. A brief expose on life in the country is included, making these books educational and enjoyable. These would be an excellent addition to a homeschool curriculum, a home library, and for bedtime read alouds.
Want to know more about the Endangered Species, Empowered Communities movement or purchase these books? Visit Dot to- Dot.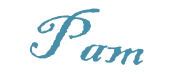 Win It!
One person will win the complete 8 book set of Endangered Species, Empowered Communities.

a Rafflecopter giveaway
You need javascript enabled to see this giveaway.