We've been trying to eat a healthier diet since Bryan was diagnosed with high blood pressure and prediabetes last year. With proper eating habits and daily exercise, he has lost weight, reduced his blood pressure, and lowered his blood sugar enough he doesn't need medication. These changes mean I spend more time preparing healthy foods in proper portion size. While my daughter and I are not big eaters, the males in the family can pack away some food. They don't have any idea what a "serving size" equals, unless it means "large."
My new Precision Retro Mechanical Kitchen Scale from EatSmart has simplified the "portion battle."

The EatSmart Precision Retro is our newest kitchen scale, featuring our unique retro styling. Simply pour any ingredient into the Retro's brushed stainless steel bowl for quick and accurate measurement.
Check out the Features:
Large oversized 4″ dial – Easy to read in any kitchen environment

1.5 quart brushed stainless steel bowl included

Graduation Indicators: 1 oz / 25 grams

Removable bowl for easy home clean up
Since I have antiques scattered around my home, the Retro look is a perfect compliment to my kitchen. Available in silver, red, and black there is a color that would look good in any kitchen. I like the black one because it matches my appliances. It sets on the counter, serving two functions, decorative accessory and handy scale.
The bowl is a must have feature. I can add pasta, rice, flour, all kinds of ingredients, that I couldn't measure on a traditional food scale. Plus, it's dishwasher safe; another important feature for me. It measures in ounces and grams so I don't have to try to convert recipes anymore. The scale requires assembly, but my son was able to put it together for me quickly and with minimal complaining. Another plus was it doesn't require batteries. I hate to be ready to measure something and discover my batteries are dead. Naturally, I never have the size I need available.
Their 100% EatSmart Satisfaction Guarantee is the icing on the cake . This pledge ensures that every item purchased from EatSmart, regardless of retailer, meets your high standards—or you can return it for a replacement or refund. Connect with EatSmart on facebook, pinterest  and twitter.
Win It!
One person will receive an EatSmart  Precision Retro Mechanical Kitchen Scale™.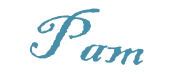 a Rafflecopter giveaway
<a href="http://rafl.es/enable-js">You need javascript enabled to see this giveaway</a>.