The contest is closed. The winner is listed on the rafflecopter below.
With my oldest departing for college in the fall, I was given a checklist of needed items. My daughter was thrilled she would have a mini fridge and microwave in her dorm room. While she will have a meal plan at the school, I worry about her eating habits. She prefers to "graze" rather than sit down to full meals. I know I will be sending plenty of care packages with her favorite snacks to tide her over when the dining hall is not open. Because one of her favorite snacks is chips, I knew Pringles would be a welcome addition.
Pringles are available in three sizes, the original canister, the snack stack, and the Grab N Go.  We received a variety of Pringles to try, and all I can say is they will never last until she leaves for college! The kids liked the Pizza Flavor, which tasted kind of like a pepperoni pizza.  When I went to try them I realized the kids had left me the crumbs. Thanks, kids.  I preferred the xtreme chips in Blazin' Buffalo Wing.  Although I could taste the hot sauce and the vinegar tang, they weren't that hot. It would have been better if they were. I would have eaten less.
                    The Grab N Go is available in our favorite flavors and is the perfect size for eating on the run. 
What's great about Pringles is the seal tight lid. No worries about chips going stale before they can be eaten.  The chips are thinner than traditional chips so they do seem to get  broken easier,  but I use the crumbs of different types of Pringles as a crispy coating for baked chicken.
I found another interesting feature on the Pringle's site: The Pringles Pop Art Create Your Own Can. I couldn't get it to load but maybe I could design a can and send her a picture. Maybe something that says, "Call your mom" or "Text us."
Pringles makes light options including light (fat free), Reduced Fat, 100 Calorie.  There's also  multigrain and lightly salted versions. So many options and flavors to choose.  Maybe we will have to try them all to help her decide which varieties to take with her.   Want to learn more about Pringles? Connect with them on facebook.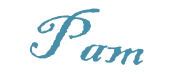 a Rafflecopter giveaway
You need javascript enabled to see this giveaway.