THe contest is closed. The winner is listed on the rafflecopter.
My kids love to play computer games, especially my son. If allowed to have his way, he would spend hours a day playing online games or games he has downloaded. He has informed me he wants a career in designing video and computer games. I have no doubt he will succeed- it's his favorite hobby.
Until I discovered I-Play, I thought computer games were designed for children, not adults. Imagine my surprise to discover I-Play had games for everyone. They have a huge selection too. I had never played many computer games before and wasn't sure what would interest me. Because I enjoy the Sudoku puzzle in my daily paper, I searched for "puzzle" games. I found 931 in this category alone! I began to browse through the different genres and themes and found several games to interest me. Some of them had intriguing titles, "Paranormal Crime Investigations," "Hidden Expedition Titanic," and "Natural Threat-Ominous Shores." I found lighter fare as well, "Family Feud-III Dream Home" reminded me of days when I was younger and watched the show on television. I spent a lot of time yelling answers at the set and wondering where these people came up with some of their goofy answers. I couldn't wait to try this version.
Games can be played online or I could download games for free. If I am interested in the full version of the game, I can purchase it for a small fee. New releases are added often to keep my interest piqued. As a mom and a teacher, I liked the "Murfy Maths" game, which use numbers and symbols to crack action-packed math puzzles. I firmly believe learning can be fun and try to encourage the use of games whenever possible. Many of these games develop problem solving and logical skills.
Want to learn more about I-Play? Connect with them on facebook, twitter, and youtube. As an added bonus, I-Play has offered one lucky reader a game of their choice.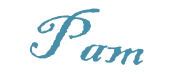 Win It!
One person will receive an I-Play game of choice.
a Rafflecopter giveaway
<a href="http://rafl.es/enable-js">You need javascript enabled to see this giveaway</a>.