The contest is closed. The winner is listed on the rafflecopter below.
As a mom I constantly try to find ways to keep my children healthy. Proper nutrition, exercise, and eight hours of sleep are important but not always enough. My children have been "given" the option of taking a multivitamin daily. This sounds like a no brainer. What child doesn't like to take vitamins? My children don't follow the conventional rules.  Regular kids vitamins are "too bitter" (unless they're gummy) and they don't like to swallow adult vitamins.   alternaVites has found a way around the "too bitter" and "too hard to swallow" excuses with their new crystal powder formula vitamins.
These are a full spectrum multivitamin and mineral formula designed to be sprinkled on the tongue. Remember the candy you sprinkled on your tongue when you were a kid? This is similar. Available in two flavors, Strawberry Bubble Gum and Raspberry Cotton Candy, they contain no aspartame, high fructose corn syrup and zero grams of sugar.  Because we have to be watchful of food allergies, I was glad to see these did not contain any major food allergens, animal products, or artificial colors, sweeteners, flavors, or preservatives.
We tested the Strawberry Bubble Gum flavor. I tried one first without reading the package directions which said do not dump the entire contents onto your tongue at once.  I did. Big mistake. The taste is too strong. After carefully reading the directions, I tried another alternaVite (on another day.) This time I consumed the powder in small amounts. Much better! The taste was much milder and I could make out the flavors of the bubble gum and strawberry. For kids who are still resistant to taking vitamins, these can be mixed into pudding, yogurt, smoothies, or shakes. The kids don't have to know they are taking their vitamins. They'll just think they are having a fun dessert.  If you are an adult that has trouble swallowing pills, alternaVites has an adult formula as well.
Find out more about alternaVites by visiting their twitter and facebook pages.  Use the couponcode MOMS20 and you will receive a 20% discount when you purchase alternaVites on their website.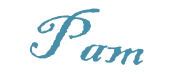 a Rafflecopter giveaway
You need javascript enabled to see this giveaway.