THe winner is
My parents will tell anyone who will listen my "bad" qualities. They say I snore, I chase the cat, and I like to chew on things. Well, excuse me for trying to give the cat some exercise. She's not getting any on her own. As for chewing on things, I ask you, is this a fair accusation? I'm a dog! Chewing things is genetically wired into my DNA. My mom seems flustered when she finds a toy or a household item chewed to smithereens. Does she not realize I am helping her keep clutter to a minimum? No. She mumbles something under her breath about messes and tosses the item in the trash.
Then, amazement! She brought in a package of SmartBones for Small Dogs and told me I was allowed to chew them up.
What are SmartBones?

The Original SmartBone, Real Chicken filet wrapped in a Chicken, Dental or Peanut butter flavored vegetable chew, fortified with Vitamins and Minerals.






SmartBones Small Bone Packs are perfect for small-medium sized dog breeds 11 – 20 pounds. These non rawhide chews when compared to other leading rawhide chews for palatability, Smartbones was preferred 9 out of 10 times.
These tasted yummy! I took my bone to my room and started chewing. My mom had the nerve to say she was glad to see me chewing on something I was supposed to eat. I should have bitten her but I had my mouth full of SmartBone.
My Mom's Take:
Chewing is an important activity for dogs. When their canine teeth are not used often plaque can buildup. Poor dental health, even in pets, can result in infections, kidney and heart diseases, and bad breath. Rio was adopted from the pound and seems to suffer from poor dental health. He has a hard time chewing some bones. I was glad to see he was able to crunch these bones and enjoy them. He loved the chicken flavoring and was ready for another bone in a few minutes. Smartbones are made with no rawhide, which can be dangerous for dogs, but still provide great taste. They're fortified with vitamins and minerals too to pack twice the punch.
Our final analysis:
Rio looks the taste and I love the health benefits.
Win It!
One person will receive a package of SmartBones.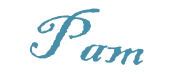 a Rafflecopter giveaway
You need javascript enabled to see this giveaway.