The contest is closed. The winner is
When we redid our kitchen a few years ago I made a list of "essential" items I couldn't live without. High on my list was a granite sink with a deep base and a swivel faucet. I implied if I had to spend lots of time in the kitchen I wanted it to be with items of my choice.
The finished result designed by me
One of the items I can live without in my kitchen is germs. Nasty little things. I try to keep my kitchen clean so I have a shelf full of cleaning products under my sink. Imagine my surprise when I read Lysol's Mission for Health results-The more cleaning products you have around your sink, the more chances dirt may spread on surfaces and germs may spread on hands. Having one confirmed germaphobe child, this was not good news. Lysol came up with a solution with their recently launched all new Lysol No Touch Kitchen System.
The cleansing system comes with a multi-purpose formula that works to clean every surface in the kitchen; hands, dishes, and counters. In addition, the product is totally automatic and hands-free to help further avoid the spread of germs in the kitchen.
As part of their Mission for Health Lysol will be working with and providing resources for New Moms, Schools, and Disaster Relief projects. Visit Lysol on Facebook to learn more or to find out about coupon opportunities. Right now they have a $3.00 coupon if you share the information on your facebook wall. Combine the coupon with a sale for germ protection at a value price!
Win It!
One person will receive a Lysol No Touch Kitchen System and a stainless steel multi-purpose Fondue set (total value of $85).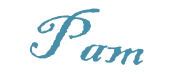 a Rafflecopter giveaway
You need javascript enabled to see this giveaway.