The contest is closed. The winner is announced on the widget below.
I have been using Ziploc products for years. I have so many different uses for them. If I have to crush candy or crackers to use in recipes, I place them in a Ziploc bag. No mess and easy clean up. I've used them to make ice packs for the kids. They're even fun for crafts. We used them in an experiment to make homemade ice cream and homemade butter.
I try to buy meat products in bulk when they are on sale. I have to repackage them into family sized portions. Did you know the average household throws out more than $500 worth of food every year? Let's face it, if my meat is freezer burned, none of the family will eat it. The Ziploc Double Zipper is a heavy duty bag that features the Smart Zip® sea. It lets you hear and feel the bag close from edge-to-edge, so you can feel confident your food is protected from freezer burn.
Because our family is trying to be more "green", I use recyclable bowls to pack lunches, store leftovers, and carry snacks in the car. We received a package of 6 Ziploc XS Smart Snap bowls. These are the perfect size for 100 calorie snacks. I fill them with fruit, veggies, or that occasional sweet for an afternoon pick me up at work or snack for the kids. They're BPA free and can be used in the microwave or dishwasher. Anything that saves me time and money is a plus for me!
Because our family has so many different scheduled activities, I have to plan different sized meals. The new Ziploc Perfect Portions has made this easy for me. The kids ,who complain about touching raw meat, can put their hand in the bag, add one piece of meat, turn it over and seal it without ever touching it. Add some marinade, freeze, and it's ready to bake!
You can learn more about Ziploc by visiting their facebook page.
Win It!
One person will receive Ziploc freezer bags and bowls thanks to the The Family Review Network and SC Johnson.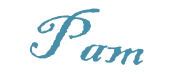 a Rafflecopter giveaway
You need javascript enabled to see this giveaway.