The contest is closed. The winner is
Growing up with a health conscious mom meant little room for sweets. I lived for Christmas and Easter because I would get some candy, along with a collection of assorted fruits, nuts and jelly beans I didn' like. I would pull my Chocolate bunny out of the basket and devour it in one sitting. First I'd eat the ears and then work my way down.
The Easter Basket tradition (with variations) is still one of my favorite surprises for my kids. Instead of fruits, nuts, and jelly beans I add a video or a small gift card. No Easter Basket would be complete without an assortment of yummy candy. When Hershey's sent me selections from their Easter collection I planned to hide it until Easter. The kids say the candy and it was all over.
We tried the Jolly Rancher Sours first. They were a hit! Gummy candy in flavors like watermelon and cherry were infused with a hint of sourness. Yum! I did put up the snap apart bunny (perfect for sharing with moms who have a sweet tooth, just snap off a section and go) and the Strawberry twizzlers. As for our Hershey's Kisses, wrapped in pastel colors for easter, I found a cute craft to celebrate the season. (I didn't know the kisses were available filled with caramel. Those are next on our list of "things to try.")
We also use the kisses to make Hershey's Pie, a simple recipe one of my friends shared with us. Unwrap 8 ounces of Hershey's Kisses and melt in the microwave for 1 minute. Stir. If needed, microwave 30 more seconds or until candy is melted. Mix the chocolate mixture into an 8 ounce container of whipped topping. When thoroughly mixed, pour into a graham cracker crust. Freeze two hours or until firm.
Check out the available recipes and crafts to spark your creative side at Celebrate with Hershey's.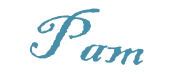 Win It!
One person will receive an assortment of Hershey's candy.

a Rafflecopter giveaway
<a href="http://rafl.es/enable-js">You need javascript enabled to see this giveaway</a>.