When my husband was diagnosed with high blood pressure and pre diabetes last year his doctor suggested (besides changing his diet) to began taking Omega 3 supplements. These were supposed to promote heart health. Not long after that, I was chatting with my son's physician, who diagnosed his ADD, and he told me that studies in other countries who didn't use medication to treat ADD has found Omega 3 supplements could help. My daughter's doctor, who treats her for ADHD, confirmed this information. It was time for supplements for the entire family. I didn't have much luck when we began because the kids complained of the "fishy" taste and my husband conveniently "forgot" to take his pills. I was the only person to take the pills with any regularity.
When we were offered a chance to try Everest Nutrition Krill Oil , I did some research. Krill oil is derived from krill, small, shrimp like crustaceans that inhabit the cold ocean areas primarily in the Antarctic and North Pacific Oceans. I discovered what gives krill oil an edge over other marine oils is the fact that it is full of healthy omega-3 fatty acids, phospholipids and very potent antioxidants.


Clinical Studies have shown Krill Oil can help to :
Everest Nutrition Krill Oil offers 54x more antioxidant power than fish oil. Not only does their krill oil contains the richest supply of Omega 3s, especially EPA and DHA, it also also contains astaxanthin, a very powerful antioxidant. Everest Nutrition's supplements are manufactured in the United States at FDA-approved facilities that follow and exceed all GMP (Good Manufacturing Practices) standards. Everest Nutrition Krill Oil also comes with a 90-day, no questions asked, money-back guarantee.
We've begun taking the Everest Nutrition Krill Oil for the heart benefits and the ADD/ADHD benefits. My kids will take the Everest Nutrition Krill Oil because there is virtually no fishy aftertaste or burping up of fish oil later, which was their main complaint. The downside to Everest Nutrition Krill Oil is it is more expensive than traditional fish oil. Everest Nutrition does have a March Special–buy four bottles and get two free plus free shipping.
Win It!
One person will receive a bottle of Krill Oil from Everest Nutrition.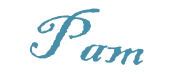 a Rafflecopter giveaway
<a href="http://rafl.es/enable-js">You need javascript enabled to see this giveaway</a>.