The contest is closed. The winner is
For many years we were a single cat family. We didn't need pet stain and odor removers because our well trained and well behaved cat regularly used her litter box. An occasional hairball was expected, but she limited these to the wooden floor in the kitchen for easy clean-up.
The culprit and spoiled cat
When we adopted a rescue kitten, things changed. Our spoiled feline let her disgust and displeasure for the new addition be known by her little "accidents" she conveniently left on the rugs and floors.
The rescue kitten who started it all
I was at my wit's end trying to find something to banish the odors and remove the stains. My friends offered various solutions of products they had tried or heard of from friends and family members. Many products were tried with no success. Finally, last October, I tried Clean + Green natural pet stain and odor removers.
CLEAN+GREEN® offers a line of eco friendly, green cleaning products made from organic and biodegradable ingredients and packaged so you can recycle the container They're effective, non toxic, organic home cleaning supplies.
Truthfully, I was skeptical. I had tried several products with varying results. Some had overpowering fragrances and some that didn't mask the smell at all. However, I was desperate, and ready to try anything. I read about their line of products and decided to try the Furniture Refresher.
The products work on cat urine, dog urine, vomit, hairballs, bird droppings, and small animal urine. They are odor eliminators for cat urine odor, dog urine odor, vomit odor, hairball odor, bird dropping odor, small animal odor, dog smell, cat smell, ferret smell and other small animal smells. Clean+Green is a stain remover for urine, feces, vomit, hairballs and any other pet accidents.
It worked! I was pleased at how well it removed the odors. I used it on a chair and couldn't believe I could no longer smell anything. When I had the opportunity to review their Wood and Tile Cleaner and Carpet and Upholstery cleaner, I jumped at the chance. Especially since my cat still has an occasional accident when she is mad at us or the kitten, although thankfully, she usually limits herself to the bathroom floor.
The Clean+ Green line, available at Petco, online, or at other select retailers, is a welcome addition at my house. It doesn't cover up the odors, it eliminates them. The stain remover means I don't have any embarrassing splotches on my wood or rugs. This is one product that has become a staple in our cabinet.
Win It!
One person will receive a Clean and Green Product of their choice.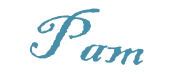 a Rafflecopter giveaway
You need javascript enabled to see this giveaway.