Although this winter has been mild (yay!), I'm still concerned with keeping my hands soft. Usually by this time of the winter, every inch of my body is suffering from a severe case of the winter "blahs," right down to my cracked hands and feet. Thankfully, this year has been the exception. I still have to deal with those annoying dry patches that pop up sometimes. Plus, I am determined, if this spot on my hand is an age spot and not a freckle, to fight back.
When I received CJ's Butter,, I laughed at the name. Originally designed for as a treatment for diaper rash for cloth diaper users, it works to help reduce symptoms from eczema and as a super moisturizer for hands.
Check out the list of uses:
CJ's BUTTer® is soothing for baby and also aids in the easy, smooth clean-up of dirty diapers.
and can help relieve …
eczema
rashes
dry/chapped skin
rug burns (sore 'crawler' knees)
mechanics' hands and cuticles
hang nails
rub a small amount on your hands and use as a leave-in conditioner for your curls
Use it for black/mixed hair!! Leaves hair soft, shiny and helps alleviate those 'owies' when trying to separate locks!
Melt a dollop under running bath water for a relaxing, soothing, and anti-inflammatory soak–provides relief for post-partum soreness and hemorrhoids!
Provides protection against windburned cheeks/face and helps to relieve windburn!
Promotes healing and provides a non-stick barrier when used after a circumcision.
With over 30 scents ranging from Lavender bergamot coriander to Monkey Farts, these products smell amazing. I was sent an eight pack sampler and every time I thought I had picked a favorite, I discovered another I liked. The only ingredients in original BUTTer are shea butter, olive oil, coconut oil, lanolin, beeswax, cocoa butter, Vitamin E (derived from soy) and gluten-free colloidal oatmeal, but either essential oils or fragrances are added if a scented variety is chosen.
Depending on the amount of BUTTer used, it leaves a shiny coating on the skin and does take a few minutes to dry. I found using only a small "dollop" would cover my entire hand. I didn't think it was too strongly scented either. I could smell a fragrance if I had my hand near my nose but not an over powering smell.
CJ's makes other skin care products including creamy body lotion and fragrances, plus a line of all natural cleaners. The All Purpose cleaner even says, "Choose a scent you love and you might even look forward to cleaning the house." I doubt it, but it's worth a shot!
Check them out on facebook for
giveaways, special sales and discount codes.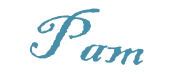 a Rafflecopter giveaway
You need javascript enabled to see this giveaway.