The contest is closed. The winner is
I have always been careful about protecting my face. I would never consider walking out the door without applying a moisturizer with sunblock. Unfortunately over the years I have been more cavalier with other parts of my body. During the winter months this year I noticed my arms and legs appear to be dry. Upon closer inspection they seemed to be sporting the "lizard" look–dry, scaly skin, though, thankfully, not green. I made a mental note to begin moisturizing my legs and promptly forgot about it.
Then I read an article in a popular magazine informing me people could almost always correctly guess a woman's age by looking at her hands. Um, oh no, they couldn't. I didn't spend my entire life since my teenage years protecting my face so someone could guess my age by looking at my hands. I promptly began a new skincare routine for the rest of my body.
I began using Bioken Pequi Body Lotion twice a day. I had never heard of Pequi, a small orange fruit that grows in Brazil and contains Provitamin A. This fruit is gaining renown for its repairing and and protective benefits. I was ready for anything that would replenish natural moisturizing factors, repair dry skin, and prevent future dryness.
The Bioken Pequi Lotion left my skin feeling smooth after application. I would suggest starting with a very small amount because I accidentally used to much during the first few times I tried it. It smells great with a fruity smell I couldn't quiet identify. I noticed that my skin continued to feel hydrated for several hours after use too. I could run my hand over my arm or my leg and not feel dry skin.
I was happy to be using an all natural product that didn't contain harsh chemicals too. Because I am a high cancer risk I have been trying to reduce our chemical usage. I didn't realize how many were contained in skincare products until recently.
Bioken Pequi products are available in lotion, body wash, and body oil spray. You can learn more about their philosophies and ingredients by checking out their website.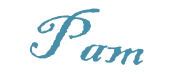 a Rafflecopter giveaway
You need javascript enabled to see this giveaway.