The contest is closed. The winner is
Over the years I've had my share of business cards. Being in the education field, my cards were plain Jane. Being in the educational field, I had cards with my name, title, and school. No cute graphics, nothing to give them pizazz. They were blah and boring. Sure, they did their job but they didn't stand out.
When I started Just Like June I had no idea bloggers had their own business cards. Somewhere in the far recesses of my mind I realized blog conferences, like Blogher, existed. Fast forward two years later and I was ready to attend a conference. I asked conference veterans what I needed to bring and was repeatedly told, "Bring business cards." Not just any business cards, I was told. Business cards that would make an impression, pack a punch, and not bore people.
I looked through tons of formats trying to find the perfect design. Although I found cute cards, none made the impression I wanted. Then I discovered I could design my own business cards at Zazzle. I asked seasoned bloggers what they included on their business cards. With the goal of having people remember who I was, I included the Just Like June button along with my basic information. One new item I discovered (too late to add to my cards!) bloggers were adding was a personal Q code. This seems like a good idea. Anyone with a smart phone can pull up your site immediately and put a name and face with the blog.
The design process at Zazzle was simple with step by step instructions that walked me through the process. I liked having the option of adding information to both sides of the card. The service was quick too. I used the regular shipping option and received an email stating my cards had been shipped. They arrived a few days later. I would suggest, if you are pressed for time and need the cards within a couple of days, to use expedited shipping.
Zazzle has many items, including clothing, that can be personalized. Check them out on their
website.
Win It!
One person will receive 250 business cards from Zazzle.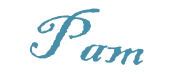 a Rafflecopter giveaway
You need javascript enabled to see this giveaway.