The contest is closed. The winner is
What boy does not love cars? Especially cars with lights, sounds, and music? The seven year old received a supply of Toy State Road Rippers and couldn't be more excited. Coming from a child who used to sneak outside and attempt to turn on the farm tractor or four wheeler, he lives and breathes vehicles.
He's playing with the Chevy Camaro, possibly his first steps down the muscle car road. When I presented him with the car, he immediately asked his father to take it out of the box for him because he was having a hard time removing it from the box. His father pressed several of the buttons on the car and did not look impressed with the noises. I will admit, they are a little loud. I heard him mumbling, "Mute button! Yes, this is exactly what we need." After setting the music on mute, the car was taken into the breakfast room for "inspection." It cracked me up when I heard music again and then the seven year old exclaiming, "Hey! It's really easy to turn this mute button off."
Future race car driver?
Ripp has created a fleet of ultra-cool custom-designed vehicles just for you! Multiple play functions, lights and sound fun, and all the best licensed and custom body styles will keep playtime rollin' all day long!
Not only does the Road Rippers series have cool cars, they have Wheelie bikes and Wheels are Wild mini cars. The seven year old spent a lot of time attempting to pop wheelies down the steps with varying results. He gave me a minute to minute progress report. He also discovered how to make the cars and bikes run into his sister's leg. She was less than impressed.
These make those "awesome" (to kids) revving sounds and have lights and music. While these vehicles need 3 AA batteries to make them go, they are included. No last minute trips to the store to grab them.
Road Rippers are available online and at Walmart, Kmart, Target, and Toys R Us.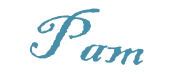 Win It!
One person will receive a Road Rippers Vehicle.

a Rafflecopter giveaway
You need javascript enabled to see this giveaway.