The contest is closed. The winners are
Some of you might remember my giveaway for Swiss Colony Snowman Truffles during December. Those truffles ensured my kids were Swiss Colony fans. They browsed through the website telling me all the foods they wanted to try. My son asked if I would order him a Sausage and Cheese Bar sampler for his birthday while my daughter was partial to more truffles.
My children, as we arrived home from an outing, saw a package on our porch. I wasn't remotely surprised when I saw my son dashing through the house, clutching the package tightly to his chest with my daughter chasing him and yelling, "Bring that back! Bring that back!"
I knew our package of Ice Cream Cake Balls had arrived.
These are a decadent blend of Cookies and Cream, Cake Batter and Brownie Chunk flavors surrounded vanilla creme and fudge centers. Since my husband has a chocolate allergy (worst allergy ever!), he was the first to try the Cake Batter Ice Cream Balls. They tasted like little cheesecake bites, filled with a creamy vanilla center, and covered with a smooth icing. He exclaimed how good they were and grabbed a couple more. My daughter preferred the Brownie Chunk with its rich dark chocolate centers. For those of us who prefer milk chocolate, the Cookies and Cream were a hit.
Everything we've tried from Swiss Colony has been yummy and disappears way to fast. Next up on my list to try, the award winning Milk Chocolate Covered Butter Toffee. This may be hidden in my secret mom stash!
Win It!
Swiss Colony and Collective Media Magic have teamed up to bring you an awesome giveaway.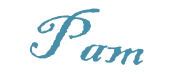 a Rafflecopter giveaway
You need javascript enabled to see this giveaway.