The contest is closed. The winner is
There's something decadent about nuts dipped in rich creamy chocolate. Hey, after all The Mayo Clinic says that eating nuts as part of a balanced diet can lower cholesterol. According to the California Exhibit of Sciences carbohydrates from chocolate increase serotonin in the brain and create a feeling of well being. That's two great reasons to have a handful of nuts or a handful of nuts coated with chocolate. Superior Nut Company, the Massachusetts purveyor of fine roasted gourmet nuts, chocolate covered nuts and dried fruits in business since 1929, roast their gourmet nuts in small batches, the old fashioned way. They are fresh, flavorful, and most ship the same day, ensuring optimum flavor.
When I looked at the selection I couldn't decide if I wanted a nut gift basket, dried fruit, or candy. They all looked tempting to me. Then I looked through the ice cream toppings and was tempted by the Peanut Butter ice cream topping. My favorite! Nothing is better than a dish of vanilla ice cream smothered in Peanut Butter topping.
While I could have gotten this and hidden it in my secret mom stash, I decided to go with something the whole family would enjoy-fresh chocolate hazelnut butter. Our all natural fresh hazelnut butter blended with dark chocolate offers unparalleled flavor. Great on a sandwich spread, on fruit, over ice cream, when used as an ingredient in baked goods, or simply eaten out of the jar!
Doesn't that look delish?
I decided to try something a little different and picked up a bag of Milk Chocolate Gummy Bears. I wasn't sure how these would go over but they are surprisingly tasty. They make White Chocolate Gummy Bears that I would like to try next.
Superior Nut Company offers a 100% satisfaction guarantee too so no worries if it's sent as a gift. The only thing I would say is the shipping costs can add up quickly. Check out the free shipping items or add up the shipping costs as you plan your purchase.
Visit Superior Nut Company on Facebook or twitter to learn more about them and their yummy selections.
Win It!
One person will receive a $25 Gift Card to Superior Nut Company.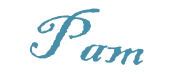 a Rafflecopter giveaway
You need javascript enabled to see this giveaway.