The contest is closed. The winner is
I like to keep a can of original Pringles around the house to use when I am cooking. Yes, you read that right-cooking. I discovered long ago that they made an excellent coating for chicken nuggets. They're easy to make too–a trademark of almost all of my recipes.
INGREDIENTS
· 2- 6.38-ounce cans of Pringles (BBQ, Honey Mustard, Xtreme Blastin Buffalo or any of your favorite Pringles flavors)
· 2 pounds of boneless chicken breast or chicken tenders, cut into 1 1/2" nuggets
· 2 cups of skim milk or buttermilk
DIRECTIONS
1. Preheat oven to 400°F with a rack in the middle.
2. Place nuggets in milk.
3. Puree the Pringles in a food processor, and pour into a large sealable plastic bag. Place two or three nuggets at a time in the bag and shake to coat.
4. Spray a cookie sheet with cooking spray, and place the well-coated nuggets in a single layer. Bake in the preheated oven for 20 minutes.
5. Remove and let stand, uncovered, 5 to 10 minutes to crisp.
We received Original Pringles and BBQ Pringles for "test tasting" purposes. I placed the can of original Pringles in the cabinet and came through the house later that evening to find the entire family watching TV and snacking on the Pringles. I grabbed a handful because I knew there would not be any left. I was right. That can disappeared faster than I could say, "You'd better save some for me!"
I tried to hide the BBQ Pringles further back in the pantry so I could savor them. I love the sweet, slightly tangy taste of these chips. My sneaky children (and husband!), who seem to be spying on me, found me eating the Pringles and asked, "Hey! Why didn't you tell us you had BBQ Pringles?" I guess they didn't want to hear the truthful answer. "I wasn't planning to share until I had a few of them!" At least I got my handful first.
Getting ready to grab one of the last cans of BBQ Pringles from the grocery store shelf to have for game day
.
If you are looking for something different to surprise the family, friends, or sweetheart for Valentine's Day, you can make Pringles Brownies.  Bet you didn't know you could use chips in brownies!
Ingredients:
6 ounces baking chocolate, unsweetened
· 3/4 cup unsalted butter or margarine
· 2 cups sugar
· 3 eggs
· 1 tsp. vanilla
· 3/4 cup flour
· 1-6.41 ounce can of Original PRINGLES, regular or reduced fat
· 1 cup coarsely chopped pecans or walnuts (optional)
· Powdered sugar for dusting (optional)
Directions:
1. Preheat oven to 350°F
2. Line 13×9-inch baking pan with foil, and spray foil with cooking spray.
3. In a glass bowl, microwave chocolate and butter on high for 2 minutes. Stir until chocolate melts.
4. In a stainless steel bowl, mix sugar, eggs, and vanilla until well mixed.
5. Pour in butter chocolate mixture and mix well.
6. Empty PRINGLES and flour into a food processor, and puree until very fine.
7. Empty flour mixture into chocolate mixture and mix well; add nuts to distribute.
8. Bake for 30 minutes, and cool.
Are you ready for some serious snacking or baking? Grab some Pringles from your local grocery store.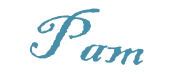 Win It!
One person will receive Pringles Chips.
a Rafflecopter giveaway
You need javascript enabled to see this giveaway.